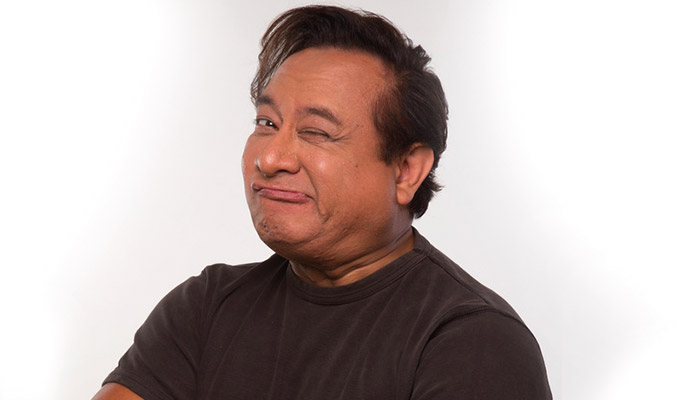 Even More Twisted
Just around the corner from The Lock Up, Frank Skinner's poster has been graffitied with the single word 'misogynist'. The 'street artist' in question should definitely, definitely not go to see Aaron Ayjay's show Even More Twisted.
A mix of musical comedy punctuated by stand-up, it is unashamedly sexist, sex-crazed and puerile throughout, with no hint of irony or character.
This is not a try-hard liberal being caught out by the rapidly changing landscape of political correctness; this stuff is decades out of date. Some of the material is the sort that, should you overhear from bantering 13-year-old boys on a bus, you'd struggle to excuse even on account of their age and peer pressure.
Lines such as one on the #MeToo movement: 'Sometimes women can falsely accuse...me personally' are uttered without any acknowledgement of the subject's delicacy or with any particular reason or context. While, yes, it is a joke, it has no purpose, isn't funny, and the majority of the audience clearly sense that genuine outdated sexism is behind this material. This is not a character.
This line is one of too many to mention. In fact, the entire set is the kind of performance a teenage boy from less enlightened times may wish to deliver at a school talent show. His teachers wouldn't allow it, though, if they wanted to keep their jobs..
The songs themselves are disappointing. From one track about needing to get a girlfriend, to one about the end of the world, to a protest song, to an 'I can't get the blues' song, Ayjay covers various topics. However, each one's preamble, execution and post-amble quickly descends into sexual insult and sexual desperation.
It's also as if the songs' words and music have been written by separate people who haven't conferred. They lack rhyme, clarity and jokes, without exception. A comic song, as a premise is a canvas of potential. One that unfortunately remains unfilled with almost every line of every song in this show.
Audience participation is included - as he encourages the 'guys' to wave their arms, and the very much adult 'girls' to 'get your tits out or whatever.' And that just about sums it up.
Review date: 16 Aug 2019
Reviewed by: Alex Bruce
Reviewed at: Laughing Horse @ The Lock Up
Recent Reviews
What do you think?