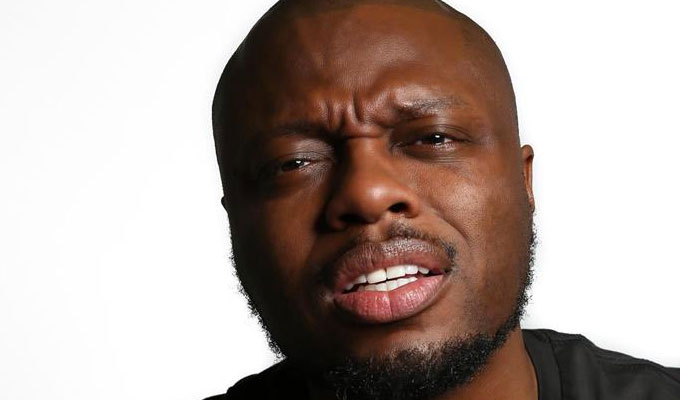 Orlando Baxter: Finding Mariah
Sitting in a chair helps American comedian Orlando Baxter establish a chilled-out vibe, extending a warm invitation into his story.
It's a story about finding family and trying to reconnect. About forging a relationship with his father – absent through his childhood, but brought together by a chance encounter – and finding out more about him.
It's exemplary storytelling, delivered smoothly. Nothing feels artificial, yet you find yourself laughing, or maybe nodding in agreement. Baxter makes you feel like he's speaking directly to you.
That's why I find it bizarre he feels the need to do material to pander to a UK material at the start. It's the only time you think Baxter isn't at his best – even though his admiration for British police officers is very funny.
Furthermore, the show never really bursts into anything major, although this could be down to a subdued audience not in right mood – or maybe just because there isn't that extra oomph. Closing with a casual, 'that's my story' doesn't leave an impact. It's as if The Tourist just faded at the end of OK, Computer: unfulfilling.
That said, Baxter's story is an interesting tale and without needing to do anything besides telling it, he shows he has the skills of a funny and endearing raconteur, keeping the audience engaged. Though a bit of form wouldn't go amiss.
Review date: 14 Aug 2019
Reviewed by: Jack Boyles
Reviewed at: Stand 2
Recent Reviews
What do you think?