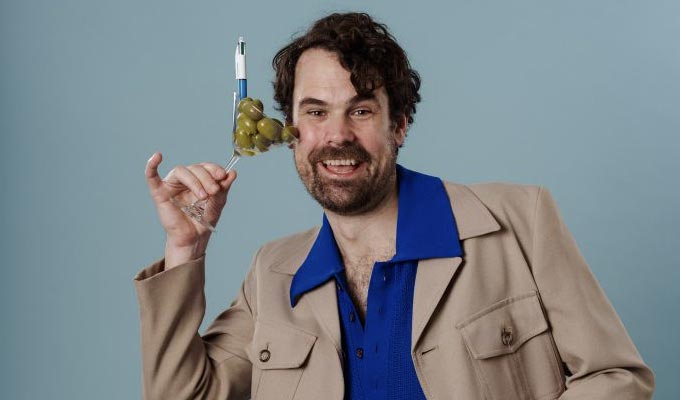 Paul F Taylor: Odd Paul
If you had one thing to say about Paul F Taylor, it would be that he's committed and energetic. Even a dodgy microphone couldn't stop him. His performance is relentless; from the moment he steps on stage to the moment the show ends, he bombards the audience with off-kilter observations and quirky jokes.
With an imagination that finds the humour in practically anything, Taylor talks about angry foxes, a meeting of past and present knights, knock-knock jokes and much more. But it's the pure silliness of it all that makes Taylor hilarious. And if you don't find one part funny, don't worry, because another gag will be along shortly. Yet even with his pace, Taylor manages to keep everything settled, maintaining an engaging beat and tempo.
That's not to say the silliness lacks purpose; it's the whole point of the show. Taylor contextualises his act in the impactful last moments, explaining the importance of absurdity and why we should embrace it.
However, these types of acts are for a specific comedic sensibility and you have to submit to his daftness. Those who do will have a joyous experience.
But I couldn't help but notice some Tony Law in his act; how Law answers as the audience or his repetitive rhetorical phrasing. Once I saw it, I couldn't shake it off. Taylor is original enough to think this isn't intentional, but maybe it sticks out more as they both associate themselves with silly humour.
Wildly entertaining and absolutely funny, this is a surprisingly relatable and earnest show, and Taylor's explanation of the importance of comedy is something endearing.
Review date: 14 Aug 2019
Reviewed by: Jack Boyles
Reviewed at: Stand 2
Recent Reviews
What do you think?