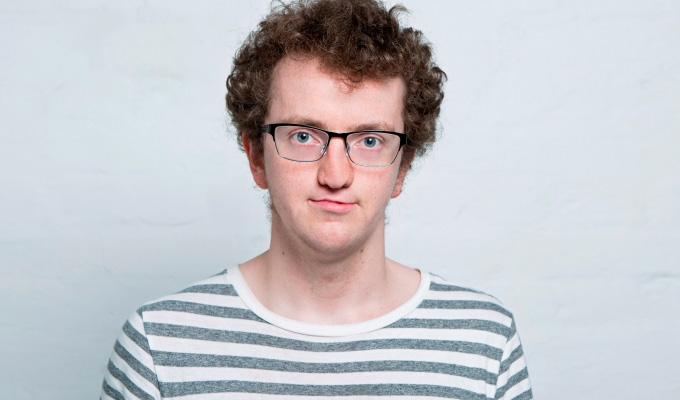 Jonny Pelham: Off Limits
Up to one in six men has been sexually assaulted, according to some statistics. Yet the seriousness and the taboo around the topic means it seldom crops up in comedian's shows, even now the trend for addressing trauma is well-established.
Richard Gadd's award-winning Monkey See Monkey Do is a notable exception, and now Jonny Pelham has based a full hour of stand-up on the revelation that he was abused when he was just eight. And the twist is, he's made it hilarious.
The usual format for shows such as this would be to have maybe 40 minutes of conventional laughs, seeding a few ideas along the way, then dropping the bombshell for a powerful emotional jolt in the final act.
Not Pelham. He comes right out and reveals his molestation after less than five minutes of icebreaker material about how he's living his happiest life. What's more, he tells it almost matter-of-factly, playing down the dramatic impact of the moment, and certainly seeking no sympathy or pathos.
Despite keeping the attack a secret for most of his life, the 27-year-old comedian says that thanks to therapy and his girlfriend he's now 'processed it and am absolutely fine'. But that may still beg the question: how does he make surviving child abuse funny?
The answer lies in the way that the attacks affected his adult personality; in short, they made him act weird. And acting weird is obviously the cornerstone of comedy. Now that Pelham – finally – has an explanation for his former traits, any self-deprecation in describing them doesn't lessen him, but the man who caused them.
It's also celebratory, given that he's moved on from a life in which he would rather daydream in a fantasy world than deal with reality, and had no interest in sex. His gradual introduction to the dating world in a bid to belatedly lose his virginity also throws up some brilliantly funny stories. And the take-out message is that however bad the abuse was, the damage it caused was not irrevocable.
He does go into darker, or at least more complex areas, too. There's undoubtedly discomfort in the room when Pelham describes that the encounters with his abuser were not all bad, and he takes a nuanced view about the difference between paedophiles and child molesters that's rarely heard in the pitchfork-brandishing media, even though there is a crucial distinction. Pelham always lightens the heaviness in these topics by his truth and his wicked sense of humour.
Off Limits is the absolute proof that there is nothing comedy cannot tackle if it's in hands as safe as these.
Review date: 9 Aug 2019
Reviewed by: Steve Bennett
What do you think?