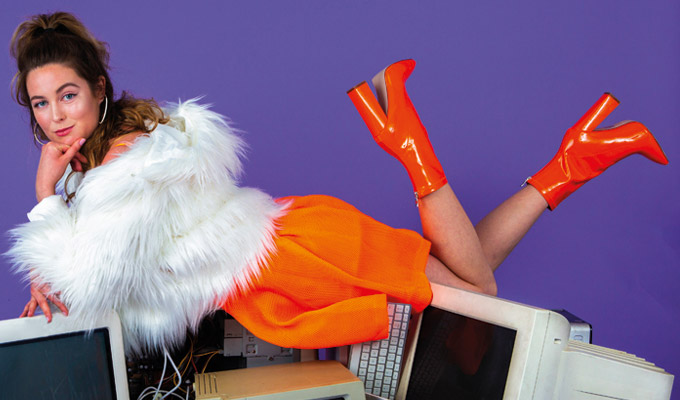 Google Me
Google Me by the adorable Eleanor Colville is a modern twist on character comedy – although just calling it that would do a disservice to both performer and show. With stand-up, storytelling and audio-visual elements, the show is almost performance art – something Colville makes light of herself. Juggling multiple forms is tough, but her composure never strains the viewer.
The premise is that when she was struggling to write this show, she created algorithms to determine the direction of the narrative. And the way the ensuing story plays out explores the internet's haunting and predatory nature and how software influences our lives.
Showing video clips, old posts and how search engines work reveals human consciousness in the digital form, and how it leads to mental health issues and echo chambers. It's a scary reflection of society in the age of information.
Unfortunately, the jokes don't have the same impact as the rest of the show. Don't worry, you'll laugh, and you'll laugh a lot at Colville's believable, well-thought-out personas, but the laughter never the erupts like you might hope, especially given how everything else is exceptionally done.
For her second solo show, Colville has clearly researched the subject and regularly digresses into informative patter, intellectually underpinning key topics and sharing her knowledge with the audience in a way that's educational but never patronising.
Google Me is a thoughtful, creative and erudite show with Colville proving she is one of the smartest acts on the scene. Though her joke-writing never peaks, that does not deter from this wildly entertaining show. If Colville is producing work like this now… well, we'll see, won't we?
Review date: 9 Aug 2019
Reviewed by: Jack Boyles
Reviewed at: Just The Tonic at The Caves
Recent Reviews
What do you think?