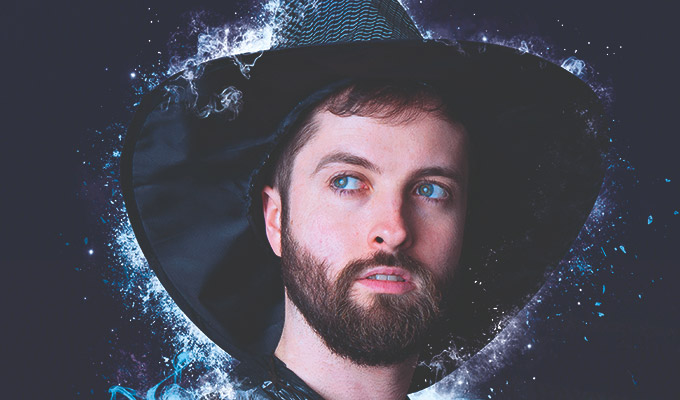 David McIver: Teleport
As a gamer (more than 2,000 titles in my collection, baby!) I'm in the core demographic for Teleport, David McIver's show set in a fabricated MMORPG, or Massively Multiplayer Online Role-Playing Game.
The comic plays the teenage version of himself embarking on a quest with his trusty guild member, the audience, to slay a dragon that will grant the ability for teleportation. The journey will have you slaying orcs, picking up loot and gaining experience points to level up. Welcome to the fantasy zone; get ready!
Finally, this is a comedy show about videogames a gamer can be proud of, including some of the best gags on the subject I've seen.
Satirising some of gaming's great quirks through excellent writing and brilliant performance, McIver makes it equally as accessible and entertaining for non-gamers too. Even if some of the more subtle jokes, like the comic's nuanced repetitive body movements, are just for the pad-wielders who will appreciate the extra attention to detail.
McIver's energy is more than 9,000 – rapidly changing costumes, performing as different characters, using the whole stage and interacting with the audience, Teleport is an extremely physical show; McIver gives so much, and it's simply joyful to observe. He also displays a playful sense of humour like a one-man Monty Python, with the show building to an outstanding conclusion.
If you are a gamer at the Fringe, you must watch this show, just as you must lock the butler in the freezer in Tomb Raider 2. And if you are not a gamer, still go because it's just that bloody good. Exceptionally well written, amazingly preformed and always hilarious, Teleport is an outstanding, theatrical piece of one-man comedy.
Review date: 8 Aug 2019
Reviewed by: Jack Boyles
Reviewed at: PBH's Free Fringe @ Banshee Labyrinth
Recent Reviews
What do you think?