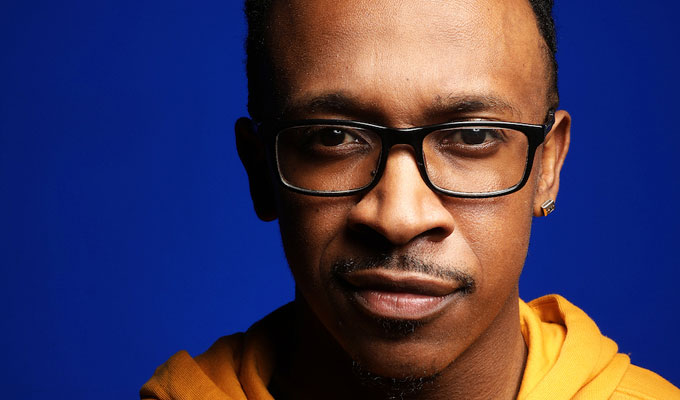 Travis Jay: Funny, Petty, Cool
It's early afternoon but Travis Jay brings the energy and lively animation of a 9pm show. He has a punchy style, aptly enough for a boxing fan, leaning into the audience and talking with his hands and his body language to invigorate his routines.
He also deploys a range of accents, most notably a Minnie Mouse-style voice when representing his eight-year-old daughter, while also having the savvy to know when to rein in his performance when he needs to.
Funny, Petty, Cool is sometimes a triumph of attitude over content, as he tends to play it safe with the subject matter, but his Fringe debut certainly projects a good idea of who he is as a man and a comedian.
Indeed, what it means to be a man is the undercurrent of the show. It puts a subtle context to such observations as Anthony Johnson's inability to trash talk and the repressed stoicism of the 'good old days' compared to now when men are allowed to cry. Not that catching sight of himself in the mirror when he blubs is the picture of sexy, tender vulnerability that he would hope.
Jay also considers specifically what it means to be a black man, though these are more playful observations than anything overtly social or political. He notes, for instance, that mountaineering probably isn't his sport, and how he'd give directions differently from a white guy.
His mind is focussed on masculinity because he has just become a father to a son, a new brother for his daughter. And yes, there is a nappy-changing routine concerning the new baby, as some of topics Jay picks are fairly standard fare.
Familiar tropes include giving an honest answer to that perennial job interview question, 'So what's your biggest weakness?', a corny 'Jamaican me want to…' pun, and considering whether it's cheating on your partner to have sex with a sex doll. A version of that moral quandary has long been a running joke in Richard Herring's shows and podcasts, of course.
Jay - the son of black comedy pioneer Angie Le Mar – is unashamedly mainstream in his outlook. He probes a little deeper than he needs to in that context, but nowhere near as deep as he could. But it's an hour that generates chuckles, if not belly-laughs, throughout, with the comic's energetically entertaining presence and easy likability proving his main selling points.
Review date: 8 Aug 2019
Reviewed by: Steve Bennett
Reviewed at: Just the Tonic at The Mash House
Recent Reviews
What do you think?