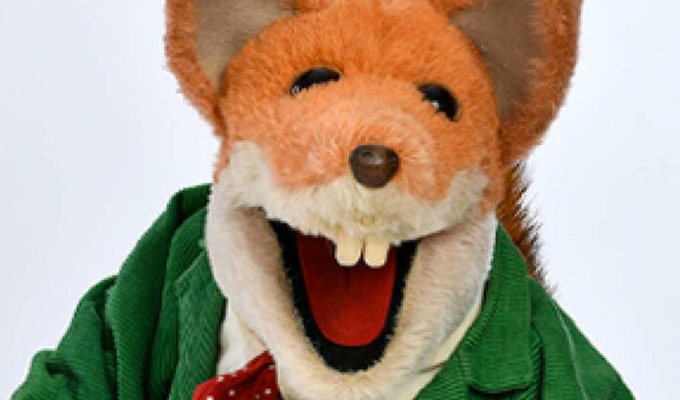 Basil Brush: Unleashed
Boom! Boom! The nostalgia appeal of Basil Brush is ensuring full houses and acres of press coverage for his appearances on the Fringe. But if you have fond childhood memories of the mischievous puppet, resist the urge to revisit him – not because the supposedly adult show in any way shatters his innocence, but because this is a dismally-written throwback to the low-rent Seaside Special type variety shows you might have thought consigned to the dustbins of history. But we all know how much foxes like rooting around in dustbins…
The adult nature of the show is somewhat dubious, too. It starts with sweets and water pistols and ends with custard pies. It sometimes seems that the only 18+ about this is the age of the ancient jokes – which admittedly was always part of Basil's schtick, but here so often seems desperate.
There are a few double entendres: 'Metrosexual? Is that when you have a fling with a free newspaper' is about the quality of them, plus a few jokes about his ginger nuts.
That his new sidekick, Martin Cabble-Reid, is gay prompts the sort of sniggers that would have been around in Basil's 1970s heyday. 'You've been taken up Arthur Seat' is the best innuendo, so imagine the worst.
Basil is enjoying something of a cult renaissance thanks to appearances on the likes Have I Got News For You. But he shows how much he benefitted from the writers of the BBC One show by offering his own 'look at the news' section which is breathtakingly simplistic, predictable and unfunny.
In further ill-judged attempts to persuade us he's still relevant, almost every mention of him in popular culture seems to be rehashed - from a Parliamentary insult to an anecdote about winning an award from Loaded magazine in 2002.
There's a very brief chat-show style slot, with Basil demonstrating a Des O'Connor approach to interviews by lobbing a few 'tell me your joke about this subject' questions to today's guest, Matt Richardson. A video exchange with Hugh Bonneville is more successful, though. And the trademark storytime which Basil always interrupts almost works, though it doesn't have the mischievous anarchy of old.
The thin content has more padding than the puppet, including some perfunctory audience games, in which a handful of punters are dragged up on stage, plus a singalong to try to impose some fun. But it's all pretty sad, really. Gloom! Gloom!
Review date: 7 Aug 2019
Reviewed by: Steve Bennett
Reviewed at: Underbelly Bristo Square
Recent Reviews
What do you think?