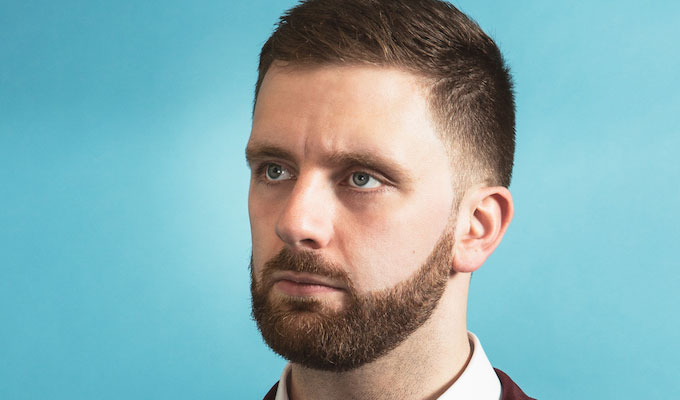 Pierre Novellie: You're Expected To Care
Pierre Novellie exudes an air of understated prestige. He talks calmly but with authority, selecting just a few subjects which he takes apart forensically from several angles.
His showcase opening routine about British food is one case of taking a simple, universal premise and spinning it into an impressive ten minutes by offering example after example.
When one of then prompts a response of slight disgust, he notes that it only seemed weird because most of us hadn't grown up with it. To him, a South African man, much of British custom is still weird, even if he's spent most of his life here.
Unusual food isn't as edgy as he gets, though, in a set that covers suicide, Isis, Michael Jackson and categories of porn. Novellie must have a disturbing internet search history.
Nor is he afraid to get close to the line on these subjects, with some apparently pro-suicide jokes as he talks about his work with the charity CALM, from which we are assured he can't really mean it.
Unsurprisingly, he's best when coming at a routine obliquely, such as looking at some of the less obvious jobs within the Daesh machinery. He's well-informed, too, using Abu Bakr al-Baghdadi as a punchline, even if it does leave behind some audience members who haven't done their homework. But Novellie is not afraid to appear superior.
In another fine segment, he shines a light on how preposterous the world is by describing scientifically proven reality as if it was the most crackpot, conspiracy-theory quackery. The credibility gap between the preposterous-sounding explanations and the fact we know they're true is fertile.
However, gags about Michael Jackson so obviously being a paedophile in plain sight hardly cover fresh comic ground, meaning the routine has an air of familiarity even if he's found a new way into the topic.
The same applies to his discussion of the video titles on internet porn sites – the gags are different, but the territory is familiar. Plus the exploitative seediness of what he's making light of is a nagging concern that constricts the laughter.
Running short at a shade under 50 minutes, You're Expected to Care is a selection of assuredly delivered set-pieces – some brilliant, some merely solid – that has no pretension of adhering to a grander theme. Although the official programme description of Novellie applying 'intellectual levity to appalling subjects' seems a fair summary.
Review date: 5 Aug 2019
Reviewed by: Steve Bennett
Reviewed at: Pleasance Courtyard
Recent Reviews
What do you think?