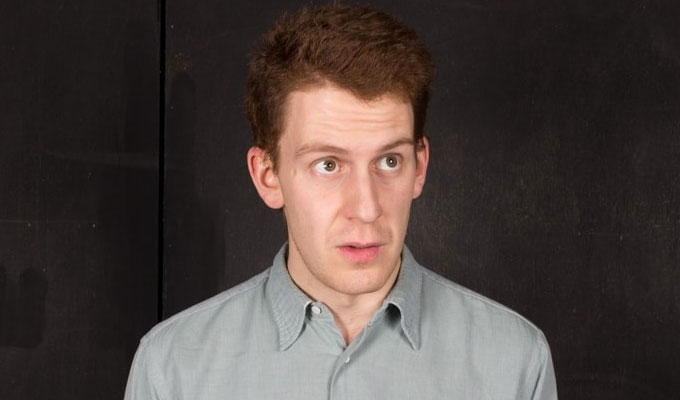 Rob Oldham: Worm's Resolve
One word review for this: Wow! Rob Oldham has aplomb, brains and delivery beyond his years. It's hard to credit he's just turned 24 and he's now delivering a 'difficult second show' that I'd be happy to pay money to watch, or to see him delivering to a club audience.
There's an ease and composure to his delivery that is confidence-inspiring for an audience. He's of the 'thinks funny' rather than 'funny bones' school of comedy and I enjoyed his analytical, self-conscious approach.
He's explicitly structured the piece in three parts, declared the subject matter as morality, and makes reference to working in comedy and how things haven't quite taken off for him in the way he he had been tempted to imagine after a good Edinburgh last year.
Oldham is that most unfashionable member of the comedy circuit right now, the straight white man, but aware of his privilege of middle-class opportunities – he's probably been told enough times.
He's competing with the ginormous pool of similar blokes for a place on the panel show now and even having Jewish grandparents gives him no kind of edge. As he isn't the first to point out, if the media were being run by a Zionist conspiracy, he could have expected to be doing a bit better than he is.
I hope talent will out and be recognised, because he's beguiling company, fluent without being overwhelming and smart without rubbing your face in it. He made me want to say 'you need to see this guy' with his straightforward, rational and observant style, acutely aware he hasn't got a fashionable big reveal to make.
He's entertaining and self-deprecating, without any fake humility or puppyish appeal for sympathy. He pokes at modern anxieties that any moderately polite but physically unimpressive person feels, full of the notions we'd wish we'd said, reflecting on our awareness of living in a comforting echo chamber when it can be so damaging to not so much swim against the tide, but ask if the tide is definitely going the right way.
I loved his tone poems, little monologues not unlike the Trainspotting 'Choose Life' piece and had my attention gripped for an hour and laughed out loud along the way. That happens so rarely now.
Review date: 5 Aug 2019
Reviewed by: Julia Chamberlain
Recent Reviews
What do you think?