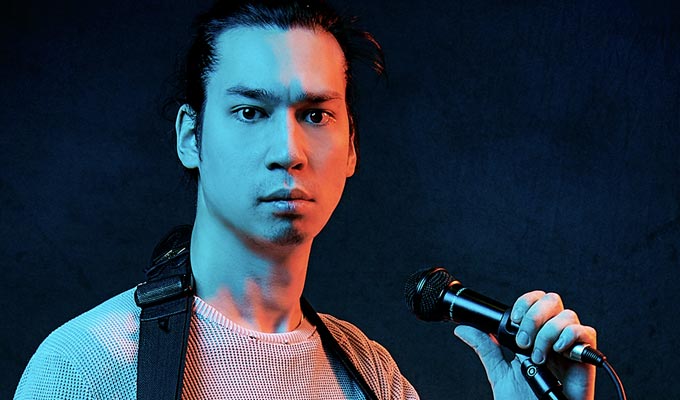 Huge Davies: The Carpark
As Daft Punk fades out, a young gentleman steps out with a Yamaha keyboard strapped to him and the microphone attached to the instrument. Welcome Huge Davies.
He stands still for a while in silence, checking his watch. A pre-recorded announcement about the Waverley Care charity collection after the show plays, and already the audience are chuckling in expectation. And when he acknowledges how the message kills the mood, laughter bellows around the room.
His confident opening, rare for a new act, continues as he unyieldingly polices some enforced fun, scanning the audience suspiciously in case anyone is slacking. This sets the tone for what is expected excellently.
The Carpark is the title of a musical Davies has written, though he toys with the audience as to whether he will ever actually perform it in a recurring gag that lands every time. Instead, he breaks down each act within the musical from beginning to end.
Deconstruction is what he does. His assured debut mainly consists of him examining musical platitudes, acts or songs, and sometimes reimagining them. This includes an analysis of Busted's Year 3000, Tudor renditions of Daft Punk songs and looking at the cliché of meaningful death music in movies. Yes, this type of material has been done before – but the originality comes from his stern demeanour and his ability to articulate his observations. He is absorbing to watch.
It's the last song where Davies's true appreciation for form and structure comes into play, drawing together several ideas from the whole to provide a satisfying finish.
In an era of mature, deep and meaningful comedy, it's equally as exciting to see an act who can execute the form of stand-up so expertly, entertaining solely for the purpose of laughter. And laughter Davies will get, as this is a well-crafted, well-structured and well-performed show.
Davies displays talent not only in his musical ability but as a masterful craftsman of comedy. Carpark is fun, exciting and brilliantly funny – signalling great things for this Fringe first-timer.
Review date: 4 Aug 2019
Reviewed by: Jack Boyles
Recent Reviews
What do you think?