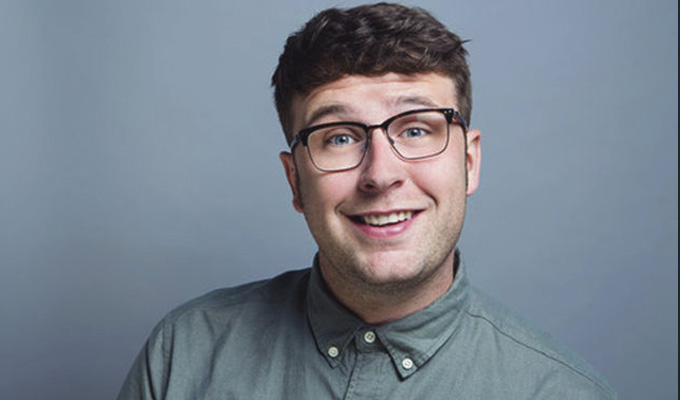 Chris Washington: Raconteur
Chris Washington opens his show by proclaiming: 'Welcome to the comfort zone' and proceeds to perform in front of a banner which reads: '#LeastRiskyComicInTheBiz'.
And these aren't the only disclaimers, as he repeatedly and explicitly points out that there's no tragedy, no depth and no message to his comedy. 'I'm just a lad from Wigan telling stories,' he asserts.
This former postman can't emphasise his lack of ambition enough. But it's not a gimmick: he shuns excitement in real life as he does on stage, as his story of his timid visit to a go-kart track attests. He's 30 going on 60, liking the quiet life of eating pies, having a 'little mooch' around service stations, and spending time in the garden centre.
Washington was invited out to the Melbourne International Comedy Festival earlier this year, and his big stories are about crisps and pharmacies being slightly different out there. No one could accuse him of not being relatable.
So the material's slight, even if his big news that he's planning a wedding threatens to put at least some relevant narrative on to the back half of the hour.
His down-to-earth delivery is similarly low-key and casually conversational, but that also knocks on to his writing, which isn't especially taut. He wants to give space and naturalism to his stories, not hone every word. The upshot of that is a warm and charming show, but also fewer laughs, less momentum and no sense of crescendo that other, more hard-hitting, comics can boast.
Review date: 2 Aug 2019
Reviewed by: Steve Bennett
Reviewed at: Pleasance Courtyard
Recent Reviews
What do you think?