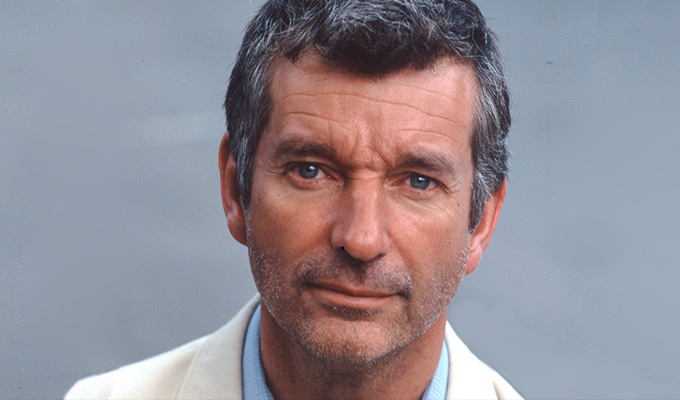 Tony Hawks: The A-Z Of Skateboarding
The contents of this book don't really matter too much as its very existence is the gag.
For more than 20 years, mild-mannered comedian and Radio 4 regular Tony Hawks has been mistaken for skateboard ace Tony Hawk – even when it should have been patently obvious that they were addressing a man for whom a kickflick is how he lowers the stand on his fixed-gear bicycle, not an impressive aerial move.
So this is where he brazenly cashes in on the confusion, in the hope that skateboarders, or possibly their parents, unwittingly pick up the book without properly reading the blurb before handing over their £9.99. Or maybe some will get it on purpose to wind up a skateboarder, since Hawks is dripping with disdain for their activity.
For previous books, he's famously hitchhiked around Ireland in a fridge, tried to land a No1 hit in Albania and arranged a tennis match with Moldovians. Here much less effort is required as all he need do is sit at his desk and respond sarcastically to emails sent via his website from enthusiastic, if ineloquent, children.
'All Ur games are cool and I cant wait for the new Tony Hawks 5 Game T.H.U.G. As soon as it comes out Im getting it for deffinment' one typically writes, prompting the response: 'I am pleased you are getting it for Deffinment. Deffinment is a nice lad and people very rarely get him presents. Well done.'
And so it continues for 109 small, and very spaciously laid-out pages. There are a few variations, such as being invited to a speaking engagement or invited to hand over a large sum of money to a stranger, but it is all in a similar vein, interspersed with the A-Z entries and a few skateboarding facts, all with similar derisory comments. ('Fact: The cost of an average pair of skateboarding shoes is $50-$100 - but other shoes are available and they don't look quite so silly).
It all seems more than a little mean-spirited, even if a good part of the joke is Hawks' fogeyish disconnect with youth culture that dates back to his time Morris Minor And The Majors, and you can hear his tone throughout. But gag gift or no, it is just the one joke throughout.
• Tony Hawks: The A-Z Of Skateboarding has been published by Unbound priced £9.99. Order.
Review date: 26 Jul 2019
Reviewed by: Steve Bennett
Recent Reviews
What do you think?