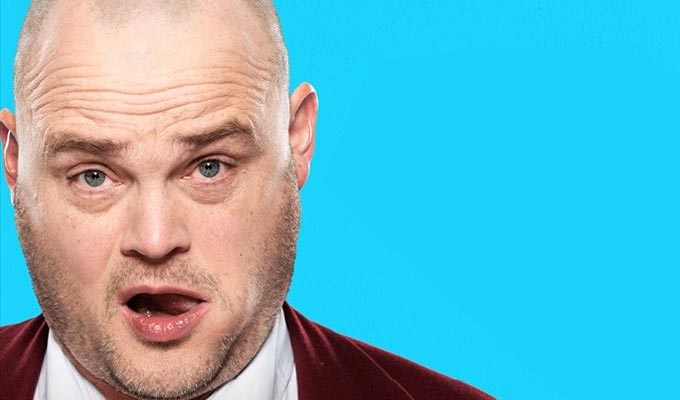 Al Murray: Landlord of Hope and Glory
Of all the missed opportunities surrounding Brexit, the fact a comedy character hasn't fully exploited the situation is pretty low on the list.
But Al Murray's Pub Landlord – who is just a slither of self-awareness away from the self-important populist bombast of Nigel Farage – hasn't grasped our impending departure for the EU with quite the zeal you might expect from a creation who so brilliantly stood for election against the then Ukip leader.
Instead, the Guv'nor spins the referendum vote as quirky British defiance – a reckless, anything-for-a-laugh, two fingers to authority that acknowledges Remainers' concerns that the decision will be very damaging, as well as stoking the nationalistic ego of the Leavers that the UK is intrinsically different from everywhere else. Murray could give Jeremy Corbyn lessons on fence-sitting.
Despite such equivocation on the big issue, Landlord Of Hope And Glory is a rambunctiously good night out, primarily because it leans so heavily on the teasing audience banter that Murray has made his own.
In Leave-voting Crawley, the aircraft industry centred on nearby Gatwck allows Murray to assume some great archetypes from the punters, from the Terry-Thomas-like upper-class insouciance of louche pilot Dusty to the more down-to-earth chap who drives rubble lorries. Few in the first couple of rows escape his gaze and by evoking such a large cast of characters, he can vary the gags and ensure the running jokes don't feel forced. Plus he's always the sharpest operator when it comes to quick-thinking mockery, and it's great to witness such mastery.
Of the actual material, his metaphor of living life as if we're in an average speed check area resonates, as do more commonplace bugbears. Though he's hardly pushing the boat out by complaining about easily-offended youngsters or the tyranny of health and safety rules treating everyone like idiots. Evolutionary evidence for the benefits of men scratching their balls is a stretch - but an enjoyably silly one – as is his extension of the 'up shit creek' analogy.
Reality casts an unfortunate shadow when he ends with a simplistic song entitled We Won The War, meant as a rabble-rousing singalong buy only mutedly taken up. Tongue-in-cheek as it is, the anthem strikes a jingoistic note that jars against the more conciliatory D-Day commemorations of just hours earlier.
It underlines the fact that the Landlord's brilliant flippancy and comic reductiveness isn't quite up to the task of addressing a complex, divided Britain. But there laughs regardless.
• Al Murray: Landlord of Hope and Glory is touring the UK until July 6. Dates.
Review date: 8 Jun 2019
Reviewed by: Steve Bennett
Reviewed at: Crawley The Hawth
Recent Reviews
What do you think?