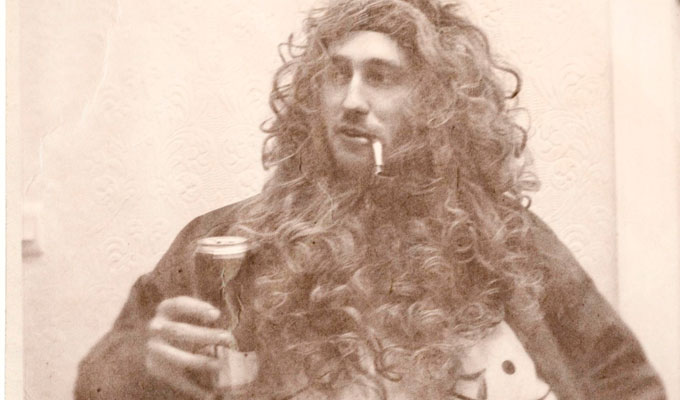 Christian Brighty is Grandad in Grandad: Grandad's Grandad-themed Family Reunion
Welcome to the family reunion. Grandad is here, handing out the Werther's Originals and dusting down the games he used to play when we were younger. 'You liked it when you were kids, do you like it now?' is his catchphrase.
Some we do, and some we don't. Plenty join in the singing of the Shrek theme tune, but we're more reticent when it comes to appreciating his sock puppetry. Lecoq-trained Christian Brighty is good at working with the audience responses he invites, shaping proceedings around whatever happens. But it's easy to shelve plans for a while with a show as amorphous as this.
Once the already tenuous family reunion premise is exhausted, Brighty throws all manner of sketches into the mix. One moment he's Charles II seeking his spaniels, then he's Phineas Fogg circumnavigating the globe, now he's a City hotshot making his fortune.
Connections between these hit-and-miss scenes are flimsy at best, and each skit is very loosely conceived. Built into his performance are battles with wayward tech cues, his cheap props, and even sometimes a punter or two bent on sabotage. All of which makes the most of his playful improvisational skills, sometimes accompanied by a knowing sidewise glance that says: 'What the hell are we all doing here?'
Yet quite some thought has clearly gone into the format, not least out of necessity for the costume changes. Brighty performs in an inflatable sumo outfit, beneath which is concealed all the kit he needs to become each of his personas, providing plenty of laughs from his struggles getting from one preposterous looking character to the next.
The engineered spontaneity that underpins the hour can be great fun, although after a while you might crave some sort of tether for the shenanigans – a jeopardy that there's some underlying show to subvert, not just mucking about.
Review date: 20 May 2019
Reviewed by: Steve Bennett
Reviewed at: Brighton The Warren
Recent Reviews
What do you think?