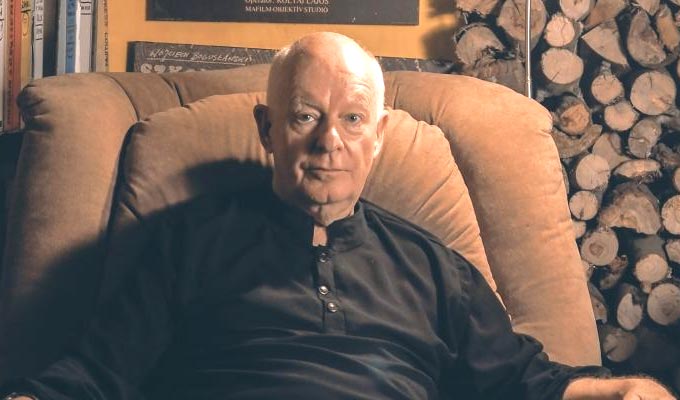 Pieter Dirk-Uis: When In Doubt, Say Darling
Seeing the avuncular Pieter Dirk-Uis now, it's hard to see him as a radical comedian on the cutting edge of South African satire. Yet that's what he was, mocking presidents and cross-dressing in the apartheid era when both were highly illegal.
In his new show, the 73-year-old makes a few references to the current state of politics in both hemispheres, but When In Doubt, Say Darling is essentially a gentle amble though nostalgia, however much he protests it isn't.
His PW Botha is uncanny, though hardly one for the kids, which is followed by Jacob Zuma, whose heady combination of jollity and corruption he gets spot-on, too. In an asides about the tyranny of political correctness, Dirk-Uis says he's been challenged for impersonating a black man, although it would be hard to argue he was punching down. Besides, he has an ingenious workaround.
Politics is brought up to date with mention of Julius Malema of the far-left, red-beretted Economic Freedom Fighters, though he doesn't go deep, perhaps aware his London audience might not be up to speed. Not that such concerns stop him dropping the occasional punchline in Afrikaans or local reference that wouldn't travel of his crowd wasn't full of South Africans. Such a demographic means even relatively weak lines land thanks t the reminders home.
He speaks of Brexit a bit, but the jokes are lame - 'full English Brexit' would have been a barely passable tabloid headline three years ago, let alone the culmination of a monologue now. And this is a rare place where his mimicry skills fall short. Dirk-Uis does not make a convincing Theresa May (but then again neither does Theresa May).
His alter-egos are interspersed with a long tale about how he brought a derelict old building in the town of Darling, just outside Cape Town, and how he converted a disused railway station into a venue called Evita se Perron. Perron is Afrikaans for station platform and Evita Bezuidenhout his most famous creation, a shameless social climber in the mould of Dame Edna Everage, but with political aspirations.
This is gentle anecdotage, not amounting to much, even though his audience love just being in his company. Advice like 'never press send when you are pissed' is greeted with a decent laughs, even without any examples of ill-advised emails.
There's not denying the warmth of his performance and the detail in his alter-egos, such as the a mixed-raced Muslim filling in the Home Office visa forms so she can get to see her grandson in Manchester. She is realised with touching pathos, but the script is relatively joke-free.
Even the eventual appearance of Bezuidenhout proves something of an anticlimax, despite being a long time teased via the on-stage application of her slap and false eyelashes that become the ort of make-up tutorial a younger generation find on YouTube.
For fans, this seems to be all they want - the chance to hang out with him, just as he hung out with his own heroes such as Nelson Mandela. But if you're unaware of Dirk-Uis's work, now is no time to start, for you'll wonder what the fuss was about.
Review date: 17 May 2019
Reviewed by: Steve Bennett
Recent Reviews
What do you think?