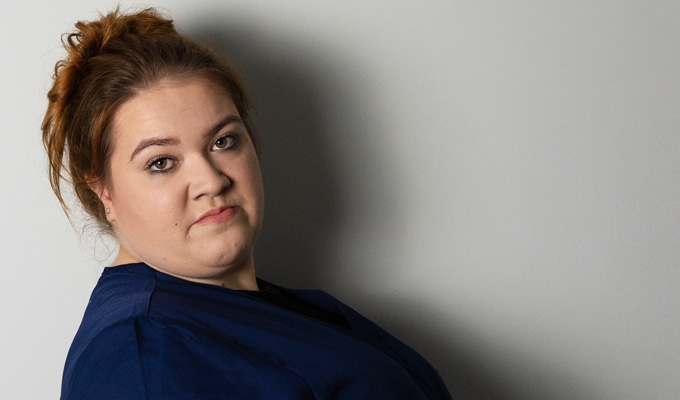 The Art Of Caring
It will come to us all, sooner or later. And this fine one-woman show not only offers a foretaste of what it will be like to be old and in need of looking after, but also shines a light on the people who undertake the often thankless task of providing that care.
Understandably, The Art Of Caring has lots to say about the loneliness of old age and and the struggles to provide a worthwhile human connection in times of ever-squeezed social budgets and ridiculously tight targets.
But the show wears its politics lightly. Its aim – in which it succeeds with flying colours – is to provide an affectionate and funny slice of character comedy.
It's a fine calling card for the talented Encee Cripps, who breathes warm life into the irascible and/or set-in-their ways residents of a care home, as well as Gem, the woman with her mop and armfuls of 'blue roll' who must clean up after them, and also provides them with rare moments of human connection.
She's a straight talker, making no bones about the pressures of the job and her ungrateful charges, but full of warmth and modest humanity. When the prospect of a management position is dangled in front of her, she exudes delight at a move that would blow open her small world. But it would mean losing contact with her residents.
Those pensioners include the housebound Chrissie, whom he tries to encourage to expand her horizons, and the one-time pianist Mr Deangale, now crippled by arthritis and a demanding customer, even if there may be a good soul in there somewhere.
With a minimal, measured performance she brings a real emotional heart to the characters, and has an innate a gift for the natural comedy that emerges from their situations. She even pulls off an affecting piece of mime.
Everyone we meet seems like a real person in a real situation, thanks, too, to a knowing script by Sam Cartwright that is rooted in the credible but has a good sense of the inherent comedy of this workplace, without being cruel or exaggerated.
Poignant, witty and compellingly performed, The Art Of Caring has all the hallmarks of breaking out beyond this strong Brighton Fringe debut. And we should certainly be seeing more of the subtly, innately funny Cripps.
Review date: 13 May 2019
Reviewed by: Steve Bennett
Reviewed at: Brighton The Warren
Recent Reviews
What do you think?