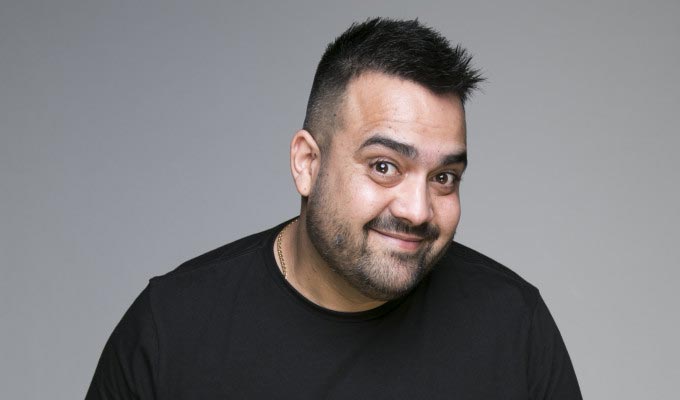 Dane Simpson: Origins
One of the few indigenous comedians performing solo shows at this year's festival, Dane Simpson's debut is a relaxed, low-key affair that draws audiences in with his immense charm and underplayed likeability.
Many comics provide more punchlines than him, but he tells stories of his family and how he got into comedy with such optimistic good humour and easy-going charisma that it's simply a pleasure to spend time with him.
Indeed, the story of becoming a comedian is perhaps as simple as it gets. He was a DJ who lent his PA equipment to a show when he was encouraged to go on stage himself and tell a joke, and so was bitten by the comedy bug.
He took part in the Deadly Funny competition for new Aboriginal comics and began mixing gigs with his a steady, rewarding government job working with people with mental disabilities – a balancing act that became increasingly difficult as the stand-up bookings grew.
Simpson's palpable glee at what more ambitious, career-minded comedians might consider small victories is key to what makes him such a delight as a performer. He mocks himself slightly at getting so giddy in the presence of pro comics, but he is such an empathetic performer, he makes us share that enthusiasm.
The other part of his Origins is family, and he paints an affectionate portrait of them all, from his grandmother who had a wicked sense of humour despite her tough job ironing clothes, to his idiot brother.
Tragic stories are sadly a part of recent indigenous life, and Simpson has the occasional poignant tale, such as his mother being kicked out of school just for being Aboriginal. But Simpson doesn't dwell – the enduring image is of her opportunistically trying to spruik her garage sale at every opportunity.
Origins is relatively light on content but huge on Simpson's compelling presence. Soon the next generation of comedians might be telling their own excited stories of the day they met him backstage.
Review date: 18 Apr 2019
Reviewed by: Steve Bennett
Reviewed at: Melbourne International Comedy Festival
Recent Reviews
What do you think?