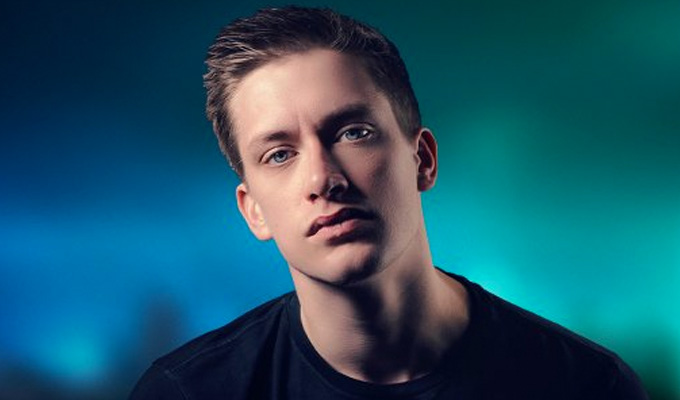 Daniel Sloss: X
In his tenth solo show – and all before his 30th birthday – Daniel Sloss tries to square off two sides of his personality.
First up is the blokey part. The part that likes drinking, hates expressing raw emotion especially with male friends, and whose first instinct is to say the most inappropriate thing in any situation because he thinks it's funny. Growing up on the stand-up circuit will do that to a man.
Second is the more well-meaning part: the front-brain part that tries to override primal instincts and the less progressive ideas that society and upbringing have instilled in him.
The two sides have long been in conflict. But the #metoo movement served as a wake-up call, bringing issues into sharp focus. X is, therefore, a very timely show, contributing to the conversion that should be happening everywhere.
Sloss runs the risk of mansplaining topics like sexual harassment and even the vagina, but he argues that it's men who have to change, and young straight white men will listen to him because he's one of them.
He sees himself as an educator, even volunteering to go into schools to fix woefully inappropriate sex education lessons which – as he wittily describes – teach young adults only how to label diagrams, and nothing about the practical skills and empathy they will really need.
The Scotsman has a lot of intelligent and relevant things to say in these 90 minutes, but there's also the feeling that he hasn't properly resolved the two sides of his own psyche in creating the show, perhaps because toxic masculinity is such a tough demon to slay.
For there is quite a lot of blokey humour about sex and fear of being considered gay – such as a very long routine about having a finger up the bum during intimacy – that seems like he's having his cake and eating it when it comes to becoming more progressive. Such gags feel like the sort of schoolboy snickering the better side of him wants to move away from.
The inappropriate humour of the first act also gets tired quickly –whether it's aimed at children, mourners, or his like-minded chums on WhatsApp – as there's not much variation or artistry to it. And some routines go on too long, not least the exploration of his mind-library where all his experiences and opinions, even ones that should have been superseded, reside.
Yet sometimes he gets things just right, such as playing on male ignorance of tampons and moon cups, and a first-hand story of how screwed-up his male ego can be when trying to insist he's not gay.
Such long experience in stand-up has given Sloss good timing and skilful technique on stage, if not an innate charisma. And the show is very well-crafted with a through-line that allows notions to evolve as early routines skilfully plant seeds he needs for later ones to come off.
Most crucially, a pivotal story at the end is treated very deftly, allowing its significance to be felt while still finding jokes within a tough but important subject.
X is clearly another stage in the maturing of Sloss away from dick jokes and crude offensiveness – although his more basic instincts cannot leave them behind entirely. As such, it has mixed success in achieving what he wants, but at least he's trying to move in the right direction, professionally and personally.
Review date: 12 Apr 2019
Reviewed by: Steve Bennett
Recent Reviews
What do you think?