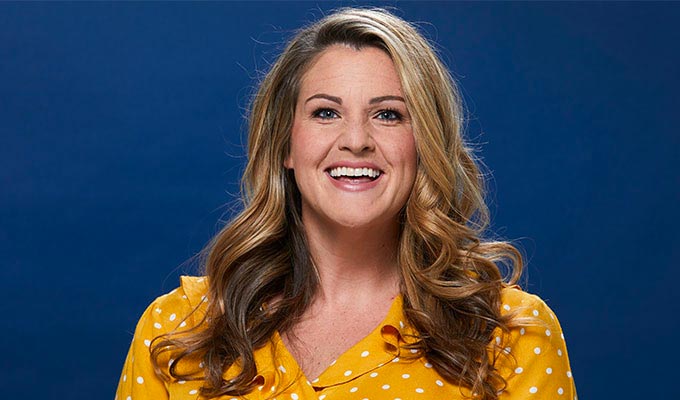 Nikki Britton: Once Bitten
Few performers have the crazed upbeat intensity of Nikki Britton. She's an effervescent, flirtatious, gossipy force of nature, pulling all into her orbit.
Sex-positive and gloriously indiscreet, the first half of this show features plenty of rambunctious tales, alongside a light-hearted parallel discussion of personal ethics. It's a delightfully high-energy romp, with Britton bouncing around the stage and ricocheting off the audience feedback that she invites. Full of abandon, her every instinct is to fill the room with her infectious, joyous verve.
A solid foundation for this section soon emerges. Britton wants to be a 'good person' but not a 'good girl', with all the implication of passive compliance that latter term carries. Discarding outdated expectations of a how a woman 'should' behave – from wanting kids to not swearing – she's proudly and cheerfully following her own path. And she gives short shrift to those who would question that, such as an old codger who said the wrong thing to her after one social club gig.
What was implicit becomes explicit as the show goes on. In this post-Gadsby world, Britton takes a significant turn to the earnest, speaking of how truly damaging these sexist notions can become, not least the media-fuelled obsession with body shape. Painful personal experience is shared, as the super-confident comedian in front of us reveals it was not always so.
While this aspect is heartfelt and considered, it's a difficult tonal change. Plus describing the damage the constant messages of women's magazines do to a sense of self-worth can seem like stating the obvious, even if she surely feels it cannot be said often enough.
For all the common-sense manifesto she puts forward, Britton's exuberant personality, carefree approach to life and indestructible stage confidence is evidence enough of the benefits that freeing yourself from external expectations can bring. AS well as creating an absolute blast for 30 minutes or so.
The more saddening part of her story deserves to be heard, too, but the juxtaposition of the two aspects comes over a little too awkwardly here.
Review date: 12 Apr 2019
Reviewed by: Steve Bennett
Recent Reviews
What do you think?