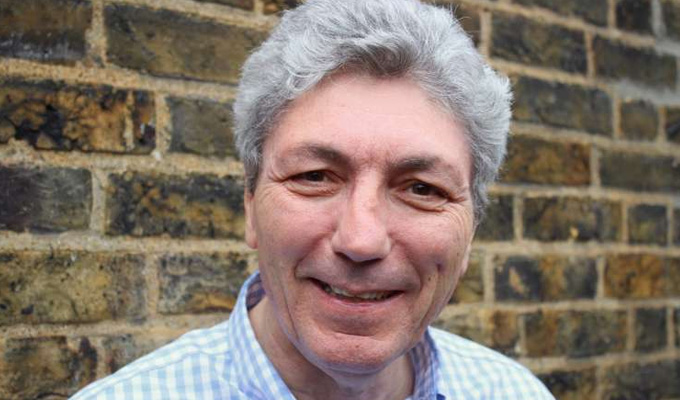 Paul Mayhew-Archer: Incurable Optimist
In 2011, at the age of 58, Vicar of Dibley co-writer Paul Mayhew-Archer was diagnosed with Parkinson's. He jokes that it's nothing to do with the former doyen of showbiz interviewers, but the wry consequence is that his condition has given him a wealth of warm and witty anecdotes that would be an asset to any chat show sofa.
His ethos is that laughter is the best medicine – after all the drugs, of course – and that we would do well to treat serious conditions less seriously. So without mocking sufferers, he eloquently relates the unusual, sometimes undignified, situations he's found him in, and other people's often inappropriate responses.
'The blacker the joke, the more we love it,' he says – although there is nothing here that is even remotely likely to cause offence, since it's drawn from his own first-hand experiences, about which he remains admirably upbeat – hence the title. There's an educational element, too, with facts about Parkinson's humanised by having such a delightful and guide through the reality.
Any potential darkness is countered by a delivery full of levity and avuncular charm, with Mayhew-Archer displaying the same sense of easy humour that ran through Dibley, despite the serious subjects. Not least of these is the death of his mother from cancer, with the reluctance to talk about her illness exacerbating his sense of grief when she passed away when he was relatively young. No wonder Mayhew-Archer is so keen to be open about his own condition.
The stories about his health are interspersed with other yarns from his long career as a comedy producer, starting from the days long before David Jason donned his sheepskin, as well as vignettes from his home life. Sometimes they intertwine, as when explaining the inspiration behind some of the more eccentric members of Dibley parish council.
He portrays himself as some hapless sitcom character, quite convincingly, which should come as not surprise given his CV so far – a career that compels him to see the funny side.
After a lifetime in comedy, Parkinson's has given him a reason to finally do stand-up, and a determination to make the most of his situation.In this, he's quietly inspirational, though mild-mannered Mayhew-Archer is far too modest to ever make such a claim for himself.
• Paul Mayhew-Archer: Incurable Optimist is on tour until June. Click here for dates.
Review date: 23 Mar 2019
Reviewed by: Steve Bennett
Recent Reviews
What do you think?