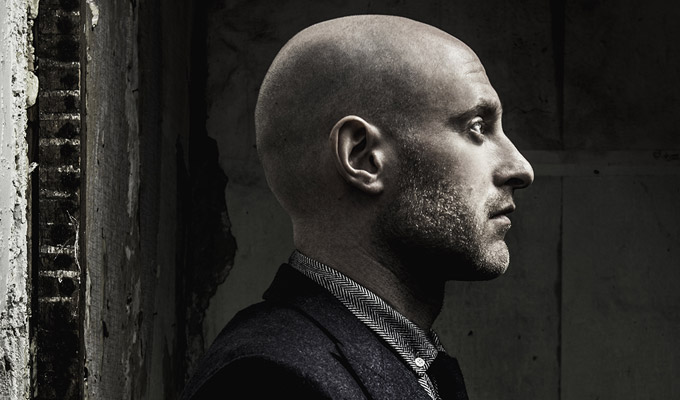 Henry Paker: Man Alive at Soho Theatre
They don't write love songs for married people, Henry Paker notes, setting up a routine about how the best part about being in a relationship is when you're alone.
It's a typically jaundiced view of his life as a settled, middle-class person. For across the hour he perfectly skewers the smug pretensions of his social group who feign an interest in bitter dark chocolate, running marathons and visiting the theatre, when scoffing Dairy Milk while watching telly on the sofa is clearly preferable.
It's an elegant and well-engineered observational set, querulously ploughing the endlessly fertile ground of class expectations to reveal some Home Truths that resonate strongly with this bunch of theatre-goers.
Paker also has an additional string to his bow as he's not just a comedian but an illustrator, too. He introduces us to his craft, firstly with some live doodling to The Beatle's Nowhere Man as we settle in, and then by showing us some logos he claims to have designed. However the corporations involved only plumped for a tiny segment of the bigger picture, he reveals in a pleasingly playful manner.
His artistic skills are used to illustrate a delightful story about a lone horologist finding love, which is interspersed with his stand-up and sometimes neatly calls back to it to make the two strands subtly cohere.
Flecked with melancholy, the tale combines Daniel Kitson's romanticised notion of introversion with Gary Larson's comic-strip absurdity, and is packed full of charm and wit – before coming crashing down to earth.
As a comic, Paker is required to be a professional cynic – but his heart's not in it. As his logos routine foreshadows, there's a bigger picture to be revealed once he gives the audience a wider view of both his animated fable and his personal stand-up. And they both prove a lot more satisfying than mere sniping.
They might not write love songs for people in long-term relationships, but it turns out Paker's written a delightful, enterprising and classy comedy show for them – as well as those still in, or still seeking, the first flush of romance, too.
Review date: 22 Mar 2019
Reviewed by: Steve Bennett
Reviewed at: Soho Theatre
Recent Reviews
What do you think?