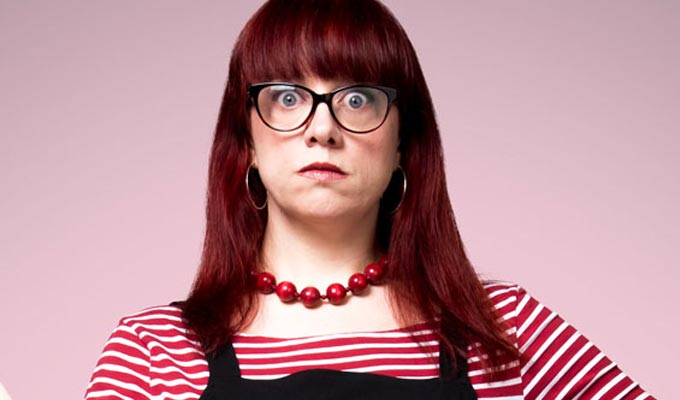 Angela Barnes: Rose Tinted
Panel show regular Angela Barnes is a consummate pro, with her latest stand-up tour offering a brisk canter between the topical and the personal, with a dependable gag at every turn.
The gags are solid, her style self-effacing but confident, the epitome of a safe pair of hands. If anything, the slick show is a little too unsurprising, sticking closely to the territory audiences would probably expect a comic to cover.
She starts with a volley of material based on the headlines (if not always this year's) ranging from Brexit to Oscar Pistorius, Trump to Novichok, with punchlines that go from the savvy to the straightforward. There's even an old George Bush based pun in there, but many more are sharper.
Her response to the news is often driven by a liberal indignity that the world isn't as kind or fair as it should be. Every woman has her #metoo story, for example, as that was the very point of the campaign in the first place. Barnes brings hers to bear on a wider routine about misogyny, that's part of her call for change, but a rather polite one, nothing to frighten the middle-aged, middle-class Radio 4 listeners that comprise most of her audience.
More intimate yet, she speaks of her anxiety and of her stint in a psych ward. Here Rose Tinted gets tantalisingly close to getting deep, but Barnes pulls back, giving us just a glimpse of that world. At this point, she's won our trust to go where she wants, but ultimately chooses to keep things relatively light. Her experiences are largely condensed into the absurdity of the analogy one therapist gave: 'The only way to eat an elephant is one bite at a time.'
But it's advice Barnes is trying to heed as she tries to vanquish what holds her back. The title is still more of an ambition than a reality, even into her 40s, as Barnes confesses to being one of life's natural pessimists. But her way of conquering what's wrong with the world is to poke fun, and that she does with effective expertise.
• Angela Barns is on tour with Rose Tinted until June. Dates
Review date: 11 Mar 2019
Reviewed by: Steve Bennett
Reviewed at: Leicester Square Theatre
Recent Reviews
What do you think?