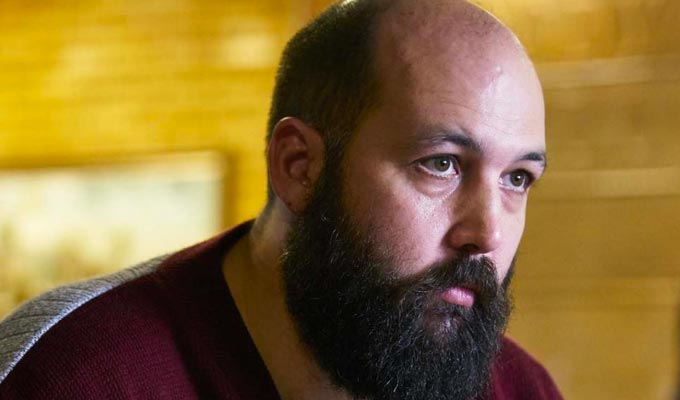 Home
Think of the usual media image of refugees, and you'll probably think of the caravans of wretched humanity, crossing deserts or overcrowding into unseaworthy vessels in a desperate, dangerous bid to make it to the West. Whether you see that as a wide-scale tragedy that tugs on your heartstrings or some sort of dangerous invasion probably depends on which newspaper – and which president's tweets – you read.
Home picks up the story after that: of what happens when a Syrian asylum-seeker finds themselves in an alien land – in this case suburban Dorking. So what initially seems unlikely – not to mention controversial – subject matter for comedy soon makes perfect sense. After all, fish-out-of-water is one of the oldest tropes there is.
Sami (Youssef Kerkour) arrives in this Surrey enclave – a backwater compared to his hoped-for designation of London – in the boot of a family car, driven by Peter, who has taken Katy, his partner of ten months, and her pre-pubescent son John on a holiday to France and made the mistake of stopping for petrol just outside of Calais.
Despite the serious misgivings of proud Leave voter Peter, Katy opens up her house – and it is her house, not his, as she often stresses – to the newcomer. Of course that leads tensions in a relationship that's not yet fully set.
In one row, Katy likens their new house guest to Paddington, and the comparison is strong. Sami is a loveable ursine outsider, full of a wide-eyed optimism about his new environment that disarms at least some of the suspicion and hatred that inevitably comes his way.
Peter, played the show's writer, Rufus Jones, displays touches of Tony Hancock's Little England pomposity; not least when he spends a couple of hours in a Border Force cell on suspicion of being a people smuggler. But essentially he's a middle-middle-aged white man worried that the order of things that has for so long benefitted him is tipping the other way.
Kerkour makes a great impression as the new immigrant, maintaining his humour even though his performance is underpinned by a sadness for the life he left behind and the yearning to make contact with his wife and child, from whom he was separated somewhere on the treacherous journey from Syria. Some people will never be convinced that asylum-seekers are nothing less than dangerous criminals on the take, but for everyone with a shred more empathy, Sami humanises an overwhelming international issue in a smart, endearing package.
Rebekah Stanton, pretty much always a sign of quality in a comedy, represents that more liberal wing, and is an equally sympathetic presence here. She underlines the idea that Peter is as much the outsider trying to find a new home with her family as the engaging Sami is.
Yes, Home is underpinned by a strong social, political message, but like all good comedies, it's ultimately about relationships and the ridicule of human foibles, from Peter's intransigence to the bureaucracy of the Home Office.
• Home begins on Channel 4 at 9.45pm tonight.
Review date: 5 Mar 2019
Reviewed by: Steve Bennett
Recent Reviews
What do you think?