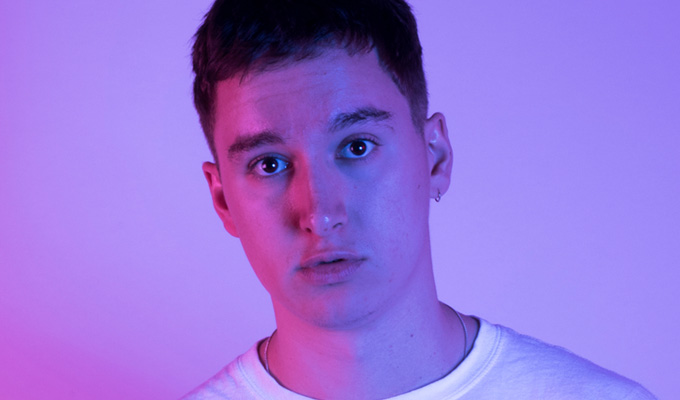 Jacob Hawley: Howl
With his confidently delivered debut, Jacob Hawley stakes some claim to be a voice of a generation. He's a member of that minority on the comedy circuit: a young, working-class stand-up – albeit one who kicks against some of the preconceptions and realities of his social background.
With a masters theatre degree under his belt and proud liberal sensibilities, he's quite the Billy Elliot of comedy, as he fights against the prevailing wind of ruddy-faced petty nationalism in his Brexit-backing hometown of Stevenage and turning away from the lad culture he once embraced.
That said he'll talk quite openly about his ketamine use and inappropriate drunkenness as he shares tales of his shadier mates, showing that you can never quite take the Stevenage out of the boy. And although he doesn't want the working-class to be demonised, some of the stories acknowledge that sometimes ill-informed beliefs give some fodder for criticism.
The underlying idea of breaking free from social conditioning isn't entirely new – Russell Kane's Perrier-winning breakthrough show of 2010 being a prime example – but it's a very useful vantage point from which to mock the attitudes of both sides of the class divide.
While there's a lot of concealed skill in Hawley's delivery, his relative inexperience shows through in a style that's something of a mish-mash of other comics', yet to shake some of the too-common tropes of his generation. The clunky meta moments when he ponders within an act-out how it'll go when he later tells it on stage is a prime case in point and doesn't quite suit his usual astute conversational shtick.
Equally the writing doesn't always go beyond the superficial. On the tampon tax, for example, takes the usual approach that periods aren't a luxury, but he offers little beyond the campaign slogans. The same applies to the self-analysis. When he says he's a vegan but eats dairy and shellfish, it's to express shallow contempt for the poor molluscs rather than examining his own misuse of the label 'vegan'. He's definitely better at looking outwards than inwards.
Sometimes, too, he relaxes too much into a story – allowing a lot of evocative description but leaving long gaps between the punchlines.
Yet when he nails it – such as in his stand-out description of a St George's Day party in his hometown – he demonstrates an astute social nous with a well-crafted quip. His quick disillusionment with the supposed working-class hero who challenged the London Bridge terrorists is another excellently-told tale.
Hawley is a charismatic 27-year-old with a passion and a cause, and quite some performance chops (that 2:1 masters degree is coming in handy). Once he scratches deeper, and with more focus to his attitude, he could be a force to be reckoned with.
Review date: 19 Feb 2019
Reviewed by: Steve Bennett
Reviewed at: Vault Festival
Recent Reviews
What do you think?