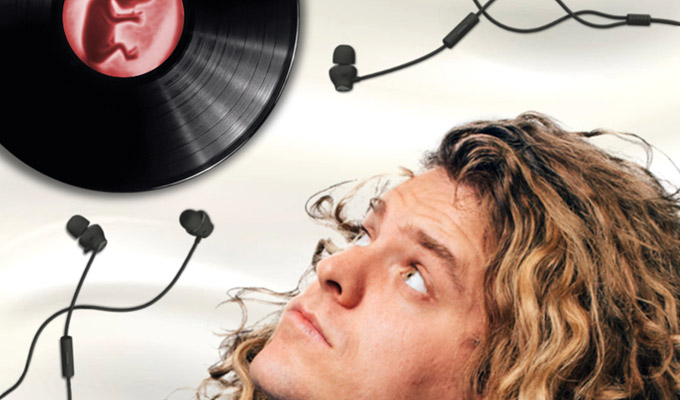 Grant Busé: The Birds and The Beats
Australian Grant Busé is a musical comedian and a teacher of sex education in special schools - and in The Birds And The Beats he combines the two.
Sometimes it feels as if he's brought his work to the gig, with earnest sections making very sure we're all on board with the idea of informed consent or the importance of wearing a condom. His worries that schools only every concentrate on the biological process of sex, not the emotional, practical, ethical or public health aspects – and that's what he's here to address.
But he's that rare thing: a teacher who actually is cool rather than trying too hard to be.
Practising what he preaches, he's open about his own experiences, almost entirely heterosexual, which he offers to share in an 'ask me anything' section. But the audience are slow at coming forward, and not for the first time this gig, proving his suggestion we are all too hung up about sex.
People are a bit more willing to share in a song that he likens to a musical version of 'never have I ever', asking us to cheer if we've done anything he mentions in lyrics that list a variety of bedroom practices. Another number requires a call and response, 'I say "penis", you say "vagina".' Not exactly sophisticated, but it probably plays well with the rowdier midnight crowds.
His songs are all crackers, from ballads to raps, complete with loop pedal so he can lay down his own backing beat, which used to great effect in his best song, which catalogues some of the more unusual reproductive practices found in the animal kingdom. We're learning and we're laughing.
The spoken sections between the songs are more entertaining than outright comic, and double entendres abound. The very premise is that we all have a hole in our sex ed knowledge 'and I want to fill that hole.' But what the comedy lacks in erudition, Busé more than makes up for it bright-eyed, easy-going bonhomie and skilled musicianship.
Plus he put googly eyes on a speculum, and that's surprisingly funny.
Review date: 27 Aug 2018
Reviewed by: Steve Bennett
Reviewed at: Gilded Balloon Teviot
Recent Reviews
What do you think?