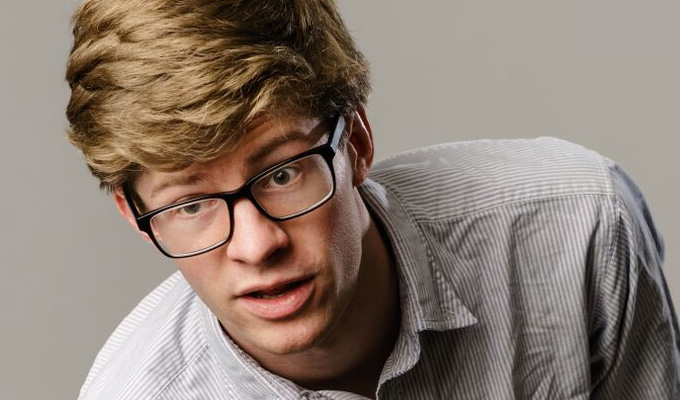 Alex Kealy: A Kealy's Heel
Alex Kealy belongs to that particular strain of comic who offers a critique of his material as he goes, even ascribing opinions on it to the Italian peasant children of the future and his more successful comedian girlfriend.
That's not a bad thing in her instance. His exploitation of their relationship – monetising joy as she puts it – makes for a consistent throughline in a show from a stand-up who, by his own admission, is still trying to alight on the type of comedian he wants to be.
I enjoyed his clipped 50 minutes but I'm not fully sure that he does. Caught between displaying the vulnerability of his more personal material and assuming authority for his political observations, he needs a manipulation of tone that he hasn't yet quite mastered. It would be a shame if he abandons either suit as he's accomplished at both. But entering therapy for recent election results makes him seem like an intense young man who could probably stand to let a few things go. At the moment he appears caught on the horns of a dilemma he's created for himself.
His catholic attempt to be all things to all men and women, 'something for everyone and everything for no one', is evidenced from his introduction, in which he announces the fading of the summer with the passing of the football World Cup and Love Island. Ignorance about the latter is merely the snobbery of the junkie who hasn't partaken of the drug, he maintains.
His relationship is inconvenient for the jilted loner persona that he's grown comfortable with. Yet he seems on a mission to self-sabotage with his over-reaching dirty-talk, socially awkward attempts to purchase lube and argument with his girlfriend on a train, as she travelled to meet his parents for the first time.
Parking that narrative, he offers some fine observations on the historical power flip in the relationship between politicians and musicians and the ramifications of a posthumous release of a rock star's greatest hits, brilliantly linking his mother's conservative music taste to the world's financial crisis with some skullduggerous conspiracy theorising. It's excellent writing, but he can't bring himself to celebrate the skilled, contrived journey in getting there, noting that the 'important thing about that joke is it's over'.
After a very funny characterisation of London, which he spins into pedantically updating Benedict Cumberbatch's Sherlock and a persuasive argument for the marathon's utter defeat of purpose, he introduces his particularly millennial, first-world spell in therapy. This then leads into why he doesn't feel that comedy is an art form, an historical long-view that's immediately undermined by an impression of his father flirting with Christina Aguilera, a rare occasion in which his subsequent deconstruction of the daft-yet-clever joke is fully justified.
Powering on with routines that he seldom allows time to breathe, he's witty on Donald Trump's elusiveness as a scandal-magnet, the career motivations of Boris Johnson and the appeal of shooting oneself in the foot with Brexit, before landing at a neat little stratagem for absolving yourself of guilt when enjoying the output of celebrity sex pests.
Thereafter, he's back into the insecurities of his relationship, his girlfriend's tiny, momentary infidelity throwing up another conundrum of whether to be woke or jealous, yet another fresh, perhaps too fresh, reflection on the perils of being a modern man.
There are shades of James Acaster in Kealy's frequently stop-start delivery and the emphasis that he places on certain parts of a sentence. And while he shares little in the way of sensibility with the perennial Edinburgh Comedy Award nominee, being far more engaged with the outside world and revealing of his private life, he might take heart from the way that Acaster was eventually able to resolve his disparate parts into such a distinctive stand-up style.
Because in terms of ideas and ingenuity in developing them, Kealy has undoubted potential.
Review date: 26 Aug 2018
Reviewed by: Jay Richardson
Reviewed at: Laughing Horse @ Cabaret Voltaire
Recent Reviews
What do you think?