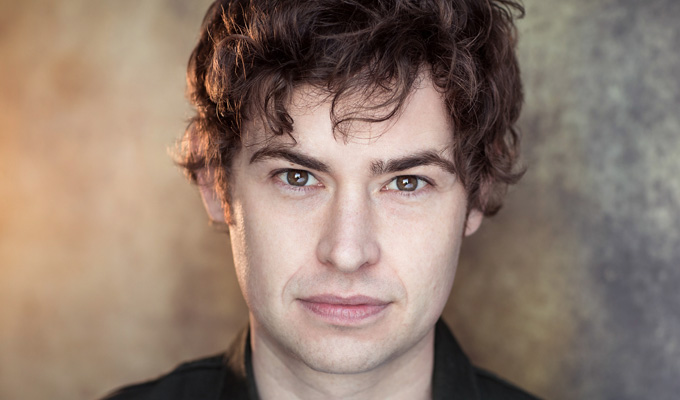 Brennan Reece: Evermore
Brennan Reece opens by announcing that his story is 'a work of fiction' – but nevertheless makes it appear highly autobiographical, essentially confirming as much with the emotion he brings to it at the end.
By blatantly having his cake and eating it, Reece makes it difficult to get on board with the tale. I was never sure if I should believe in what seemed like obvious embellishments, never investing in moments of hope and disappointment that may or may not have happened. With a love story you've got to be particularly adept at such sleight of storytelling, any gimmickry just cheapening the narrative.
Anyone familiar with Reece's previous Edinburgh hours will recognise the picture he paints of a working-class upbringing, divorced parents and struggle to meet girls. He's broadened his slightly effete persona however, with a crudely funny account of his adolescent propensity to take his sexual impulses out on his house's furniture and his degraded enjoyment of phone sex lines, the more bored the woman and mundane her existence, the better.
Conversely though, he's also embraced the specific pickiness of the Tinder generation, rejecting outright a girl perfect in every way except for one minor detail. If this is conceived to make him look like an incurable romantic, searching for the special one-in-a-million, it fails, only making him seem like a tool who deserves to be lonely.
But as it probably didn't happen, who cares? There are a few moments like this, where, if you can't be convinced that he did go for a Thai massage as described, he seems borderline racist and homophobic in imagining it. That's particularly weird given the assumptions people have made about his sexuality in the past.
Equally, when he relates being cruelly used by a girl, with the level of detail and her name-check at the start of the show suggesting veracity, your sympathy has already been pre-qualified.
Accompanied by a pianist and drummer, who flood the room with music at moments of heightened drama, Reece wants to say something about a mind excessively influenced by the romcoms he adores and finds consolation in: the basic premise of boy meets girl, boy messes up, but eventually wins girl back round.
Channelling his inner Richard Curtis, he seems poised to fulfil that destiny with The Girl With Pockets In Her Dress, whom he first charmed when out flyering. Years later, on the cusp of belatedly telling her that he loves her, he allows jealously to overcome him, before redemption seems to present itself.
I freely admit I may have missed the point of Evermore. But in its naked play at emotional manipulation I found it at best, artistically misguided, at worst, repulsively cynical, an incredible outcome given its soul-baring conclusion.
Review date: 26 Aug 2018
Reviewed by: Jay Richardson
Reviewed at: Pleasance Courtyard
Recent Reviews
What do you think?