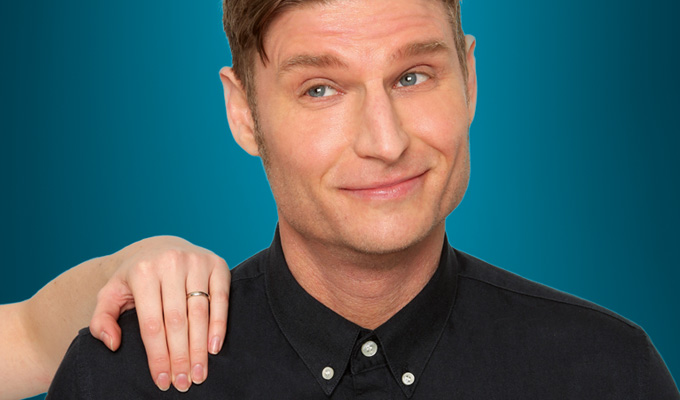 Scott Bennett: Leap Year
Considering the high stakes revealed in his show, Scott Bennett has crafted a really enjoyable, relatively light-hearted hour of stand-up.
Approaching his 40th birthday, with a wife and two young children, the Yorkshireman has quit a £65,000-a-year job as a product designer to devote himself full-time to comedy. Playing in a venue he acknowledges reeks of urine in the stairwell, it's unsurprising he's had a few wobbles.
Pitting the romance of the artistic vocation against the reality of being a parent, Bennett resists the idea that he's having a mid-life crisis, though without any pejorative connotations, I wouldn't know what else to call it. With a satisfying variety of examples, both trivial and profound, he relates the conflicting pressures that have sent him into therapy for anxiety.
On one level, these relate to the guilt-tripping placed on him by his seven-year-old daughter, which he hams up with almost sadomasochistic pride in the act-out. On another, it reaches back to the issues of his rather difficult mother, who has good reasons for insecurity.
The idea that he's being selfish and letting down his family underpins everything. But he's only, and relatably, human, crafting less-cunning-than-he-thinks schemes to dodge his share of the parental workload, revelling in any free moments of peace he can steal.
Also, he's not had to seek his troubles, the removal of one of his testicles at 15 just one of a catalogue of medical problems to befall his family. Through struggle and tension, he incrementally builds up a fond portrait, from his fiscally prudent father to the mother whose pessimistic outlook he comes to understand, plus his toddler, facilitating his entry into the inner circle of playgroup mums.
In spite of himself, he comes to enjoy being the only man in this group, using his double-agent status to sow discord in his friends' marriages, mischievously making himself feel better by comparison.
Bennett can afford such episodes of feigned malevolence because he otherwise has a warm, easily likeable character, a gamble such as his easy to root for when you're not directly affected.
And though he occasionally goes for the cheap gag, he's capable of putting his experience into a broader context, recognising the privilege of his opportunity and the risks still inherent, even as, with pleasing symmetry after two encounters with his comedy hero, his stand-up career shows signs of taking off.
Notwithstanding that his closing epiphany is stretched out rather too long, he does at least amusingly give his long-suffering wife the last laugh.
Review date: 25 Aug 2018
Reviewed by: Jay Richardson
Reviewed at: Just the Tonic at The Mash House
Recent Reviews
What do you think?