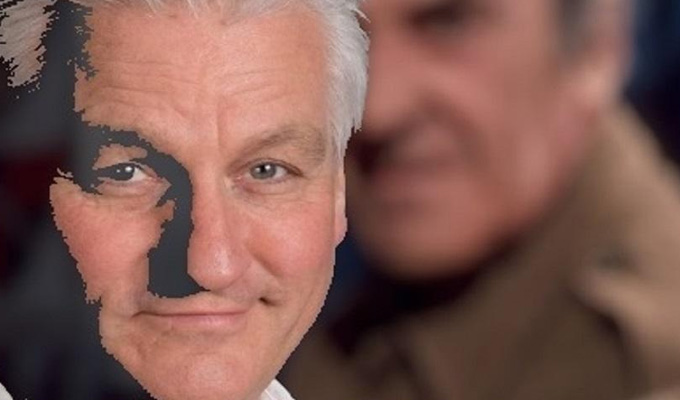 Do You Think That's Wise? The Life And Times Of John Le Mesurier
The epitome of the urbane English gentleman to the end, John Le Mesurier's final words before he slipped into a coma in 1983 were: 'It's all been rather lovely.' But life had not been a bed of roses for the Dad's Army star, who had to keep his stiff upper lip through betrayal, heartbreak and tragedy.
In this affectionate tribute, Julian Dutton doesn't shy away from the sadder parts of the underrated comic actor's story, but nor does he feel the star should be defined by them. That's not what the Le Mesurier would have wanted, and in this one-man show Dutton very much becomes the man behind Sgt Wilson, capturing his tone of voice and debonair mannerisms perfectly, you see, down to the very last, 'you see'.
We meet up with him during some downtime in his dressing room. He's waiting for a journalist from the Daily Express to come down and interview him, so reflects on his life to dredge for stories to tell: should they be entertaining theatrical anecdotes, or the truth? This device is a little clunky, especially when Le Mesurier apparently struggles to remember detail only to nail it completely after one beat – so Dutton wisely uses it only sparingly.
The recollections run chronology, starting with his time at elite school Sherborne, turned down for naval service for being 'too polite' and rebelling against his destiny to join a long line of successful lawyers and civil servants to instead follow his career in acting.
He was called up for World War Two and recalled having a 'comfortable war' before resuming his litany of small, officious parts. He appeared in more than 120 films over his career, with playing a policeman in Old Mother Riley Meets The Vampire apparently an early highlight.
Dutton portrays him as a clubbable bon vivant, hobnobbing with the likes of Terry-Thomas, Tony Hancock, the cast of the Goons and Soho legends like Ronnie Scott and Jeffrey Barnard.
Less agreeably, he was married three times, but never happily. His first wife, June, became an alcoholic and they split on his demob. Famously, second wife Hattie Jacques cuckolded him with her driver John Schofield, while Le Mesurier moved into the attack of the family home. Dutton doesn't overplay this most miserable of episodes of Le Mesurier's life, given that it's well known and already been the subject of a BBC drama. Dutton nonetheless conveys some of the anguish it must have caused, but which his breeding would never allow him to show.
His third wife Joan – introduced to him by Peter Cook and Dudley Moore at the Establishment Club – cheated on him, too, with Hancock, just as the comedian's depression and alcoholism were taking their toll.
At the point Hancock took his own life, Le Mesurier had, by Dutton's telling. resigned himself to having underperformed in his life. Work was drying up and a career of supporting character roles seemed to be his lot. Then the BBC started casting, and the head of comedy Michael Mills, suggested Le Mesurier as 'he suffers so well.'
Indeed, that seems to have been his lot of this life, and Dutton does well to convey the ups and downs with the sort of clipped emotion that defined gentlemen of that era and class. It's a compelling performance, not just mimicry.
There is an awful lot of story to cram in, too, yet it never seems rushed - even though this is a cut-down version of the full show that will be touring theatres – as opposed to Free Festival broom closets – in the autumn. Fans of classic British comedy thinking of missing this portrait of one of its stalwarts might want to ask themselves the titular question.
Review date: 23 Aug 2018
Reviewed by: Steve Bennett
Reviewed at: Laughing Horse @ Cabaret Voltaire
Recent Reviews
What do you think?