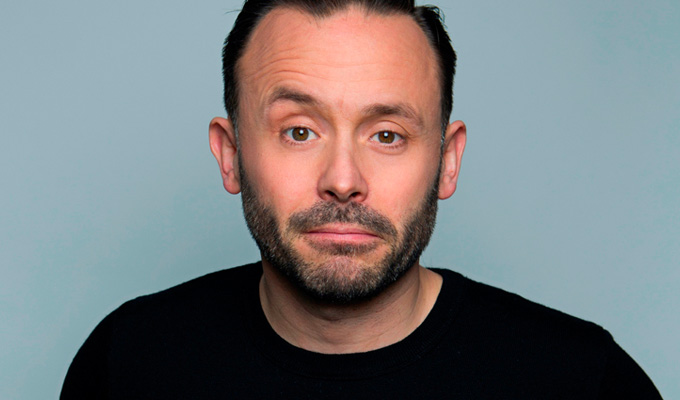 Geoff Norcott: Traditionalism
Geoff Norcott's still revelling in his status as Britain's only right-wing comedian – except for all the other ones, of course – although he downplays any sense that he's a radical firebrand. How dangerously extreme can his views be, he argues, if 52 per cent of the nation agree with him on Brexit?
But he's certainly attracting an audience otherwise under-served by comedy. A straw poll of the 150-strong audience lures out just half a dozen or so Labour voters prepared to admit it. And the crowd cannot be guaranteed to be woke: I genuinely heard some middle-class punters in the queue unselfconsciously use the word 'coloured' to describe someone.
That's surely not a 'tradition' Norcott is trying to claim back at this Fringe run, ahead of a UK tour. He's the friendly, reasonable face of small-c conservatism. His main call is to the centre-right, reasonable people who don't go on marches and are as happy to see Boris Johnson mocked as Jeremy Corbyn.
He's a bit vexed by changing gender politics, thinking that transsexuality needn't be taught to young kids – a concern for him as the father of a two-year-old – and that for all the broadsides against masculinity, it's good to have a bloke around when stuff needs moving
Virtue-signalling, whether it's Pret A Manger making its gingerbread 'man' gender-neutral or Lush taking a stance on undercover policing, is another favourite target. But you don't have to be on the hard right, or even disagree with the companies' sentiments, to see some of this posturing could be taken as ridiculous, and therefore ripe for mockery – which Norcott does with good cheer.
But never mind his politics, has he got good jokes? Quite a few, as it happens, from why JK Rowling is calling for a second Brexit referendum, to why the Queen was happy to be seen with Donald Trump. These are sharp, topical gags; while some of his other his punchlines are funny precisely because they contain an unfashionable opinion. You don't have to agree with everything to laugh at it.
He's got good crowd skills, too, flushing out some excitable – and tipsy – Corbyn-supporting teachers for some gentle but purposeful ribbing. Indeed the audience en masse are also teased for having prejudices about him as a working-class bloke who looks as if he's come to unclog your U-bend, and what they assume from that.
In fact, he's pretty much in alignment with much of Middle Britain - the constituency that buy the most newspapers, elected this government and voted for Brexit. Economically speaking, the numbers are on his side.
Review date: 22 Aug 2018
Reviewed by: Steve Bennett
Reviewed at: Gilded Balloon Teviot
Recent Reviews
What do you think?