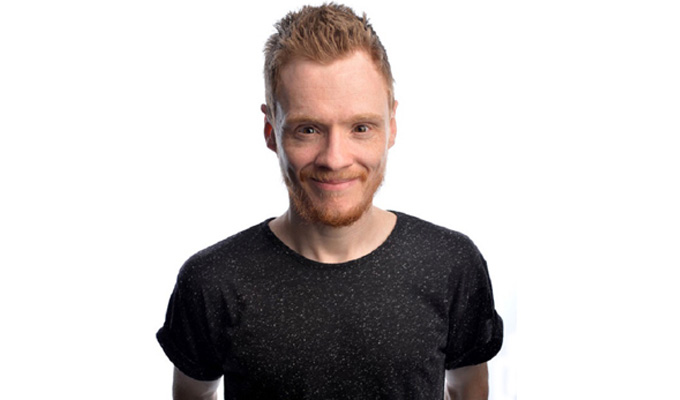 Andrew Lawrence: Clean
Will Andrew Lawrence ever shake the controversy that his infamous Facebook rant of 2014 provoked, when he came out as anti-immigration and blasted the 'moronic, liberal back-slapping' of the comedy circuit, and much else besides.
After a few years of playing the outcast comic card, this year he's promising no politics, no controversy and no swearing. All the things, really, which had made him stand out, for better or for worse.
That he has ditched what makes him notorious risks alienating those who were drawn to that outsider bitterness and more Ukippy views. It's also an odd time for his volte-face, as even some corners of the circuit are coming round to his way of thinking – albeit expressed in more measured terms – that liberals have become the intolerant, censorious side, even to the detriment of the left-wing cause.
So what is left after he's ditched the politics? The answer's not much. His 13th consecutive solo show has no passion in delivery or content, just a middle-aged stand-up moaning about familiar topics, and his lot in comedy. He mentions he used to get TV work , but is matter-of-factly resigned to changing circumstances rather than being sad or angry about it.
In a series of self-deprecating lines that opens the show, he acknowledges there are better comedians in Edinburgh. 'I commend your poor judgement,' he tells the audience who nonetheless chose him. It's a moment of wit that's sadly atypical of the show.
He also admits he's just not prepared to put the work in any more. Sure, it's shtick, but a comedian hungry for success, either commercially or artistically, would surely be a better prospect for audiences.
The consequences of his bridge-burning and lack of ambition is that he's barely scraping a living, but his stories from the poverty line come across as depressing and self-pitying. This hour might be clean, but it's not always light, delivered to a quarter-full room with a depressing pall.
He used to be florid with his bitterness, spouting great streams of gothic inventive against his targets. Now the jibes seem half-hearted. The fire in his belly's gone, replaced by tired whinges about tired topics: vaping, vegans and the gym
Lawrence does find some fresher inspiration in parenting his two-year-old, not least his efforts in trying to potty-train her, producing routines that are entertaining enough, even if they don't quite zing, because he seems to care. An emotion so often missing in the rest of this largely turgid show.
Maybe another reinvention is needed.
Review date: 22 Aug 2018
Reviewed by: Steve Bennett
Reviewed at: Assembly George Square
Recent Reviews
What do you think?