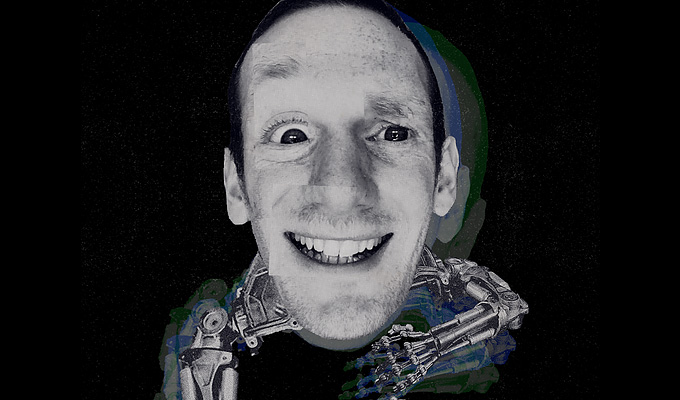 Jack Evans: Work
Perhaps not one for people who already hate their job. Jack Evans's character assassination of the concept of work is so complete that even the most enthusiastic employee might return to the office sullen and uncooperative.
As a show, it has everything but the laughs. Evans's style is restless, manic, firing himself off into little sketches and characters like Tony Law with a politics degree. In fact, he appears to be a character comic trapped inside a stand-up, so often does he punctuate his set with these offshoots.
The slightly odd thing is that the voices he inhabits are often just people who have different political views, pushing back on what he's just said about patriarchy being intertwined with capitalism, or the myth of wealth creation. This makes the show seem like one half of an imagined argument.
Evans clearly has talent. He's a lucid, intelligent performer and he manages the tone of the show impressively – by which I mean that what he's talking about could so easily come out as preachy or patronising, but he has the likability and decency to avoid these pitfalls.
As revolutionary speeches go, it's more matter-of-fact than angry. His arguments are backed up with journalistic rigour, giving us the stats on in-work poverty and plenty of historical context, like when Ireland's banks went on strike in the 1970s and pubs did the job instead. And that USP (U-ish SP, rather) of being a character-based stand-up showcases his performance skills – when he darts between personas, he's always convincing and never misses a beat.
But yes, there is a but: I hardly laughed. There were a few exceptions, like his dig at Steve Jobs whose reputation doesn't allow for what a rampant capitalist he was, and his line about how being a YouTube prankster is a genuine career option now. That was about all. Like so many other stand-up shows you might see, the writing isn't bad as such, just not particularly good. After all, stand-up isn't easy.
Seasoned politicos might find Evans's lamentations about our attitude to work a bit familiar, and there's not much said that you couldn't find in the pages of The Guardian, but he is addressing some huge issues of the day, like the existential threat of automation and the scale of anxiety and depression that's related to work.
You can't fault his ambition or relevance. All in all Evans's magnum opus shows him to be a comic of promise, if not the end product.
Review date: 20 Aug 2018
Reviewed by: Paul Fleckney
Recent Reviews
What do you think?