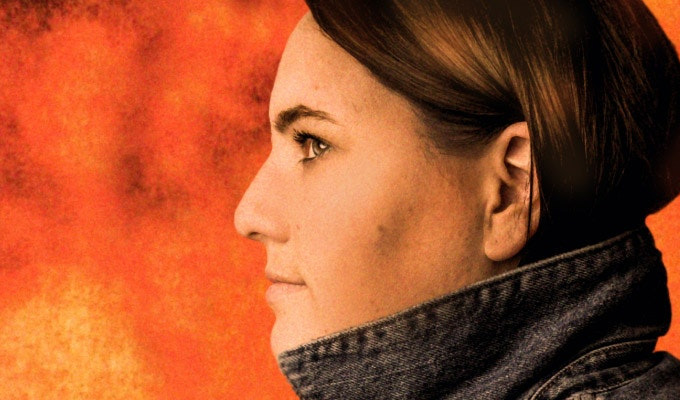 Alice Snedden: Self Titled
This had one of the more unusual starts to a show I've seen this year. Alice Snedden kept dashing offstage to start it all over again as each latecomer arrived, only for one of them to get up from his chair and take to the mic to say something in his defence. He's picked the wrong comic though as Snedden is a zero-bullshit sort, and he soon scuttles back out the room, ushered off by the Pleasance staff.
This builds up a head of steam, and with Snedden one of those comics who comes across as self-assured to the point of being bulletproof, I suspected we may be in for a real treat. Self-Titled turned out to be decent enough but the fireworks never really came.
One of the problems was that I never felt I quite knew where I was, or where things were going. It was a bit of a nebulous mass of material, that feels unsubstantial. The New Zealander has confidence to burn, though, and that keeps everything on track. In fact her confidence is something she not only refers to it over-arches the show.
At a personal level, she thinks she has too much, ironically comparing career trajectory to that of Jacinda Ardern, the Kiwi Prime Minister. On a political level, she knows women have their self-confidence questioned and are told to minimise it, so she comes full circle for the climax of the show which is a fun and buoyant send-off.
Her family is a go-to subject, and no one would be surprised if they were a wellspring of material for her in years to come. She speaks about her mum in particular, putting up self-penned political slogans outside the family home, and getting a very intimate photo taken of Snedden's birth. No comedian is going to turn down the opportunity to tell a story of being an adult catching their parents having sex, and there is a bit of intrigue in an unknown man who appears in the birth photos. I feel these subjects could have been turned into stronger material, though.
As it stands, Snedden's main asset as a standup is her unflappable 'take it or leave it' presence. It lends a measure of control to this debut and she gives off the vibe that she will do what she wants regardless of whether we like it; she doesn't need our approval.
This is a huge asset for a comedian, but her material is lagging behind. Nothing bombed or seemed especially weak, it just lacked the kind of punchlines or turns of phrase that really bring a routine home.
Review date: 20 Aug 2018
Reviewed by: Paul Fleckney
Reviewed at: Pleasance Courtyard
Recent Reviews
What do you think?