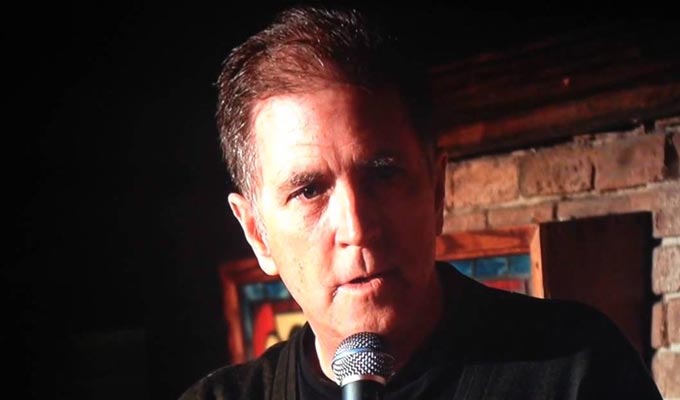 Allan Havey Stands Up
This may be Allan Havey's Edinburgh debut but he has 35 years' experience as a stand-up on the New York and LA scenes, and has a raft of TV credits, most notably playing Lou Avery in Mad Men.
His initial demeanour is calm, measured and mild-mannered. Until he tells us that, at 63, he's old enough and wise enough to get away with judging everyone instantly and not giving a damn.
As he compares being an old man to his younger days, he confesses that regardless of his age, he is still attracted to younger women – which can lead to confrontations. He gets away with such potentially creepy material as he constantly talks in the hypothetical, playing dirty for the sheer fun of it. We know he would never really whip out his 'comfort-penis' on the New York subway, he's just making an analogy to mock the idea of an emotional support dog.
The darkly funny routines are all well-crafted, but delivered so naturally: confident but relatable. His jokes go from light or mediocre premises to jet-black in a heartbeat. The humour comes from the unexpected, repetition and the hyperbole.
We are spoilt with stories containing strong imagery, touching on family, marriage, sex, religion, male students having affairs with female teachers, survival and judgment. He talks of having a square-off with a baby which is nicely paced and smoothly delivered which has us completely aligned with his perspective.
There are so many great bits in this set it's difficult to choose which to highlight. He has one particularly funny bit about trying to be the cool uncle by spending time with his nephew and his friends at a water park.
There's only a small crowd this Friday, but this allows Havey to work the intimate room with a fine-tooth comb. He's easily able to riff off the information he gets as well as royally taking the piss. He discovers an American family in the third row and a bond is formed – although when the mother keeps interrupting him with unhelpful minutiae, he comes down on her hard. But it's still highly amusing.
Extremely cut-throat and sharp-witted, with consistent punchy jokes, this accomplished veteran comic guarantees an uproariously good time.
Review date: 19 Aug 2018
Reviewed by: Sophie Cartman
Reviewed at: Sweet Novotel
Recent Reviews
What do you think?