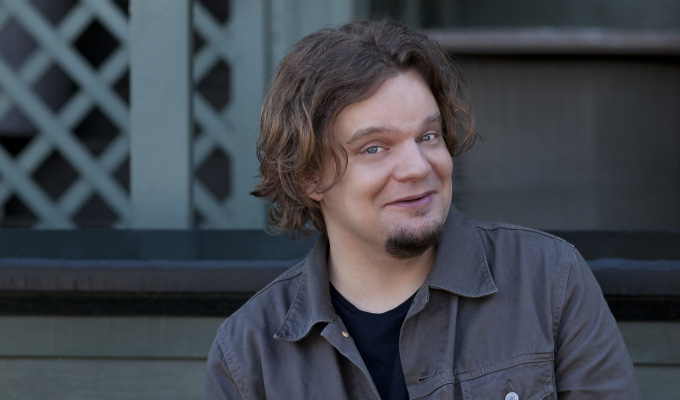 Ismo: Words Apart
Ismo Leikola has made a career out of deconstructing the English language, not losing but uncovering witty insights in translation. And his Fringe return finds the Finn as entertainingly baffled as ever.
The 'She sells sea shells' tongue-twister establishes his shtick as he shtruggles with the 'sh' sound, his willingness to attempt it tempered by his protestations at its practical uselessness. The difficulty of pronouncing ordinal numbers - 1st, 2nd, 3rd etc - also encourages some rascally faux-naivety in which he dodges fully paying his debts.
He has a gift for seamlessly moving from the abstract of language to precision social observation, his outsider's eye capturing so much of the British character in the accepting of a hot beverage. He's often wilfully obtuse, expanding from the cliched criticism that vegans are rarely slow to identify themselves, to his own, more flexible diet, 'sausages' becoming a hilarious refrain in its blinkered repetition.
As a foreigner, he's permitted more time in the set-up than a homegrown act would receive and he fully exploits it. Giving the show a topical relevancy in the #TimesUp era, his material on the differences between genders begins with a patiently established critique of chivalry. Regressive attitudes are ridiculed through the outdated terms they're expressed in, with Leikola deploying something akin to the Socratic method in the way he approaches an established idea like an ingénue, examines it from multiple points of view and brings the whole premise crashing down by pushing the underlying logic to extremes.
His material on gender is particularly striking, prescribing equality but recognition of the differences between the sexes. Although women's insecurities about their bodies are offered from his (very) male perspective, he largely avoids the charge of mansplaining by repeatedly showing himself and other men to be oblivious idiots, while every now and then getting in a crack at female self-inflicted phenomenon like the thigh gap.
Closing on the many uses of the word 'shit' in English, Leikola is in danger of seeming formulaic. But he's winningly comprehensive in his dissection. Moreover, his amiable charm and apparently genuine curiosity in another culture is flattering.
He's not a satirist but a bumbling tourist, getting lost and confused but appreciating the journey, taking the audience along with him to see things anew. And in the way he performs stand-up, Leikola is testimony to all of English's contradictory but poetic richness.
Review date: 18 Aug 2018
Reviewed by: Jay Richardson
Reviewed at: Pleasance Dome
Recent Reviews
What do you think?