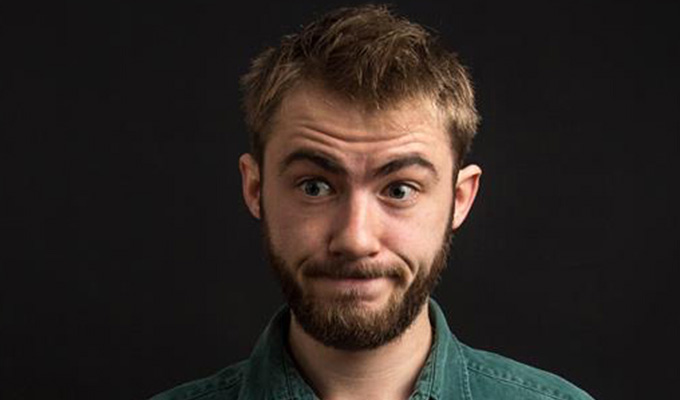 Ben Pope: Baby Sasquatch
Ben Pope is a talented storyteller, able to create a lyrical, epic yarn from the simplest of incidents, and with an innate ability to hold the audience rapt by the skill of his performance.
The other, less flattering, way of saying that is that he makes a lot out of nothing, and his accomplished debut feels sometimes feels like too much froth over too little espresso. Nonetheless, he does sprinkle pithy phrases and witty one-liners over his florid descriptions to provide the chuckles.
There's no escaping that he's a child of privilege. He's an alumnus of the elite Lancing public school on the Sussex coast and a former president of Cambridge Footlights, who now lives in London's trustafarian enclave of Hoxton. He calls it a 'theme park for hipsters', as if he wasn't at least going to be a customer of their chichi businesses himself. His family even has a Latin motto, which translates as 'safety through caution', a maxim he seems to be living his life by today.
Pope calls to mind Jack Whitehall in not only his well-spoken delivery plus how he plays up the posh boy social awkwardness, confessing that 'nightclubs are not my natural habitat'. Once in such an establishment, a random girl goosed him as she uttered surreal comment – a relatively simply incident that Pope can spin a good few minutes out of.
He's also an urban animal, so trips to a reindeer sanctuary in the Cairngorms or quests around Europe to find himself inevitably go awry. The overarching set-up is a familiar consideration of whether the hapless escapades he gets himself into means he's not cut out for the transition to adulthood.
The hour has been meticulously constructed, and he performs – barefoot – with animated vitality. If there's any awkwardness in real life, it dissolves once he's got a microphone in his hand.
This is a classy, stylish and accomplished debut, proving Pope has all the comedian's tools of the trade and knows how to use them. Once he can apply them to matters of substance, he will be a real force to be reckoned with.
Review date: 18 Aug 2018
Reviewed by: Steve Bennett
Recent Reviews
What do you think?