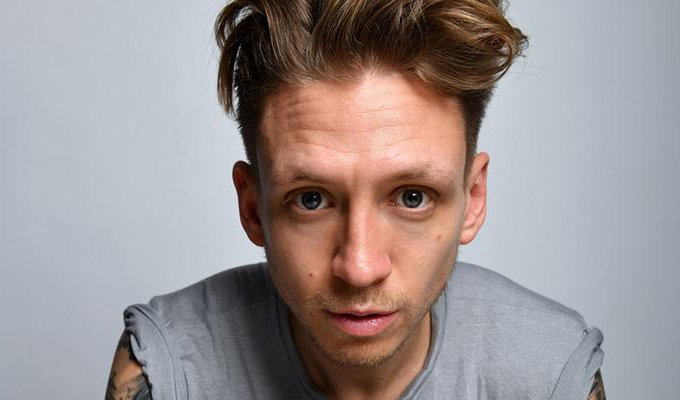 Alistair Williams: Great White Male
Alistair Williams says he got abuse online for this show before his Edinburgh run even began. The title is Great White Male, and the provocation there is pretty clear. For me, the official blurb is something different altogether: 'People have never been more scared to say what they really think. It's time to tell the truth.' Suddenly I could see the objection.
Any #FreeTommy bandits who made it into the Mash House would be pretty disappointed though. For the first 45 minutes Williams keeps it either consciously apolitical (bad zookeepers and train toilets), or consciously woke.
He has material on the evils of the British Empire, and pushes back on the argument that Muslims are bad because they don't integrate. He declares white privilege to be a fact of life, is unambiguously pro-diversity, and says he didn't tell his friends that his girlfriend was black because he didn't think it mattered. It's funny stuff – he's a good comic: economical, punchy, well-written. Everyone's waiting for the 'but'.
The 'but' turns out to be that he feels his skin colour has turned against him. All people of working-class background are assumed to be racist, all men are assumed to be sexist, Williams thinks this is unfair, which it is of course.
To what extent he's specifically been accused of these things we don't know, but he cites an Edinburgh review from a few years ago that lamented the fact that he was 'just another white male comic'. The review obviously stung – but was that all? Have there been other attacks on his white maleness, or does Williams take any trashing of white men as a personal affront? His material raises a whole load of competing ethical questions: whether the offendee gets to decide what is offensive, whether that privilege is extended to white men, should you still argue that #notallmen are bad when some really bad men use that argument as a trojan horse for genuine hatred? Should a white man feel forced to change career because it's it's already oversubscribed with his demographic? It's not exactly Tim Vine.
My sense is that Great White Male is not the show of someone clamouring to be the next Andrew Lawrence, pitched entirely against the liberal establishment. I sense no great well of bitterness within. He's clearly getting lots of attention and praise for his position, though, so who knows where this pushback against liberalism will take him.
Something Williams does very well is balance his jokes with the points he wants to make. This is staunchly a comedy show not a polemic, even though he makes big statements. Among the better routines are his story about the intruder to his home and whether he or his MMA girlfriend should go downstairs to investigate, his zookeeper material and the high cost of living in London. There aren't really any comedy duffs in here - it's clear he knows what he's doing.
A few of his more political stances don't stand up to a bit of interrogation, although it's unclear whether he really believes them or if they're 'just jokes'. He argues that it's a women's world now because women can easily get social media followers by showing a bit of flesh, which is a remarkably low bar for this being a 'woman's world'. And in a routine about consent, he expresses his fear of being locked up for rape when both he and his date are drunk and want to have sex. That may well be a real fear for a man, but it's irresponsible at best not to mention that when it comes to rape cases, the far bigger problem is the low rate of rape convictions.
Williams is clearly trying to steer a course through all these things, but I hope he's getting good advice about where this goes. He may not think he's picking a side, liberal or populist right, but in these polarised times, it's possible that a side will pick him.
I keep going back to the blurb, about people being scared to say what they think and it being time to tell the truth. Williams may genuinely feel that, but unwittingly he's chosen a statement that is right out of the far-right playbook – and that movement is right now desperate for comrades to say that sort of thing, to stoke the culture wars and spread the idea that you can't even be racist anymore (which is how they would spin a show that actually contains quite a few positive messages).
Perhaps I'm taking this too seriously, but comedy shows are a public platform that have soft power, and that comes with a responsibility.
Review date: 17 Aug 2018
Reviewed by: Paul Fleckney
Reviewed at: Just The Tonic at The Caves
Recent Reviews
What do you think?