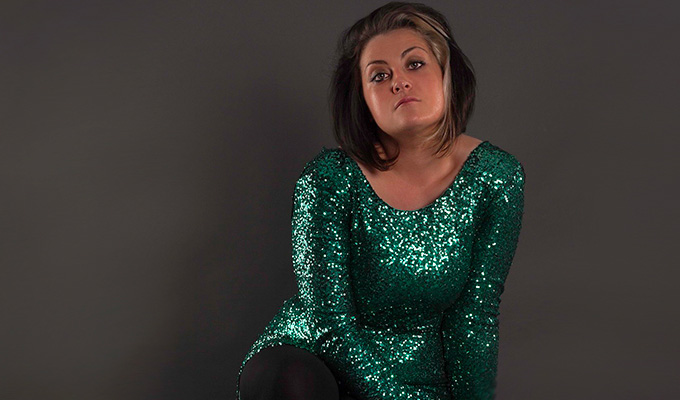 Kiri Pritchard-McLean: Victim, Complex
Note: This review is from 2018
For the second year in a row the Edinburgh Fringe has a break-up diptych to behold. Last year it was Sara Pascoe and John Robins doing shows about their relationship split, this year it's Kiri Pritchard-McLean and James Meehan.
The two views from the fence look very different of course, but my god they couldn't feel more different too. Pritchard-McLean struts around in a yellow cape, no longer doubting herself, confident and then some. And she has a show to be proud of too: ballsy and funny, and smart on issues like trust, sex and mental health.
I have written elsewhere that if a comedian is going to hit the audience with some very personal, emotionally fraught revelations, there's even more pressure than usual to make it a damn good show, for the sake of a balanced transaction. Pritchard-McLean doesn't scrimp on either front. There are some superb moments early on in her routine about sex, namely her high sex drive and one of the more … unusual roleplays that she likes, and she is very funny on the subject of her jealousy towards other women.
The core of the show is the slowly unfolding realisation that she was being cheated on. She walks us through the suspicion, the things that didn't make sense, the confrontations, the denials, the deterioration of her mental health. She turns herself inside-out emotionally, and being a consummate and charming comic she has the room on her side.
Victim, Complex is a meticulously constructed show too. Pritchard-McLean manages to juggle the narrative and the emotional fallout with some interesting wider observations. She slips in a defence of labels and identity, telling us there have been times when she's needed such things. And on the subject of relationships, when you're well enough to be loved, when you're not, the subtle dynamics of human behaviour … she speaks with depth and emotional intelligence.
All the while she has a helper onstage shuttling between two overhead projectors, on a skateboard of all things, doing a kind of visual representation of what Pritchard-McLean is talking about. It's an unnecessary flourish: if anything it detracts from the show because it was pretty literal and unnuanced in comparison to the script.
I don't want to reveal too much about the details of what happened but it's tour de force stuff from Pritchard-McLean – the righteous fervour of her performance reminds me of Luisa Omielan. It's highly likely that Victim, Complex will lead to many women contacting her about bad relationships they've been in (or are in), as I can see it being a source of inspiration and empowerment to others, just as Pritchard-McLean herself was inspired by Beyoncé's Lemonade album.
Like Meehan, Pritchard-McLean says that she came very close to cancelling this entire run. There are many reasons why it's a good thing she didn't.
Review date: 16 Aug 2018
Reviewed by: Paul Fleckney
Reviewed at: Pleasance Courtyard
What do you think?