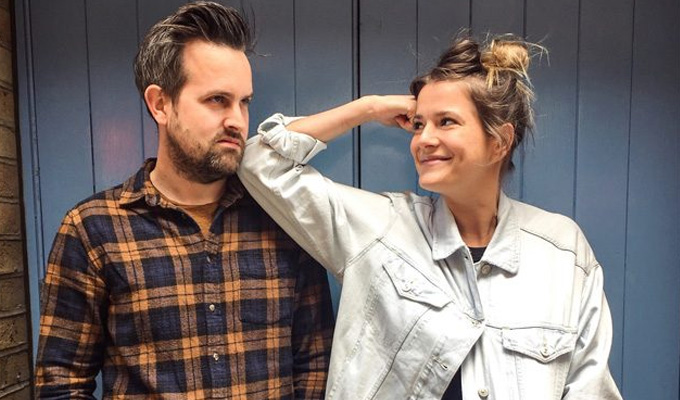 Bread and Geller: Prime Time
With a varied mix of quickies, songs and extended character studies, sketch duo Bread and Geller don't revolutionise the genre. But they've got clear potential, plenty of vim and an appealingly sparky chemistry.
The latter is nicely displayed in a skit where supermarket checkout frustration blossoms into romance, the cruel pay-off only underlining the charming establishment of an unlikely courtship. Elsewhere, Disney's Beauty And The Beast is given a reboot that's both genuinely lovely and a satiric sneer at the story's sanitised message, with the lyrics growing ever more candid and revealing of the protagonist's actual motivations.
Contrasting these are instances where people lay their hearts on the line only to be greeted with casual and even oblivious callousness, making for a compelling mix of the warm and the bleak.
Ranging from Minnie Ripperton scaling the iconic high notes of Loving You to a supernatural monster obliterating the world on an infatuated whim, Ellie Ross and Andrew Bloomer's characters tend to be boldly drawn, swiftly establishing the situation of the comedy. Sometimes though, and often in the early sketches rather worryingly, the laughs are louder for the set-up than the get-out, for want of a strong closing punchline.
The majority of Bread and Geller's sketches are standalone, which is probably for the best. The recurring Linda, an inexplicably confident, idiot life coach from Whitby, never justifies her prominence, with Ross gabbling cliched nonsense with a new age flavour and zealot's fervour, even if her blustery energy keeps the audience on its toes.
There's an entertainingly knockabout quality to the depiction of a mafia kangaroo court, with Ross and Bloomer perversely bringing in more and more characters to paint themselves into increasingly tricky corners, running dizzying rings around each other as they emote in cod Italian-American. And their closing number is a slow-burning delight, with Bloomer contriving a heartfelt ballad from a minor social misunderstanding, before the seemingly oblivious Ross joins him in a punchier music style.
These animated song and occasional dance excerpts are undoubted highlights, with Ross particularity committed and willing to make herself look stupid. Fortunately, it's these, rather than a flat quiz show scenario and an uptight date that simply ratchets up her pernickety inner monologue to beyond the point of amusement, that are the abiding memories of this promising Fringe debut.
Review date: 13 Aug 2018
Reviewed by: Jay Richardson
Reviewed at: Just The Tonic at The Caves
Recent Reviews
What do you think?