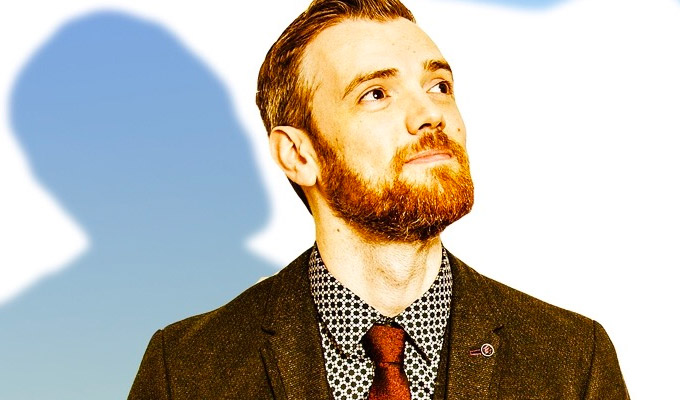 Chris Forbes: Prophecy
Note: This review is from 2018
The Fringe is full of comics trying to convince you of their life-changing experiences and that their stand-up provides meaningful answers, if not fully mapped-out paths to enlightenment. Chris Forbes goes significantly further though, sharing his encounter with the second coming of Jesus Christ.
Now known as Malcolm and hailing from Kilmarnock, this enigmatic soul was sitting outside a Glasgow train station, day in, day out, perpetually singing Oasis's Wonderwall when Forbes first met him. But he wasn't begging, he was Jesus. With questionable motives, Forbes chose to interview the self-declared Messiah for his fledgling podcast.
A story of faith and mental health, Forbes provides commentary and background context as he relays the audio of their conversation, the chat interspersed with footage of him illustrating it with accompanying, rapid-fire cartoons.
The subtext is that as a pretentious artist, the comic is searching for deeper meaning in his own life, having come to fundamentally question his strict Calvinist upbringing in the north-west of Scotland. Malcolm himself is good value, left by his wife and clearly not on his uppers, he nevertheless resists pity. He's a well-travelled and well-read man, by turns crudely plain-speaking and gnomically vague, and much surer of himself than Forbes, who is wondering just who he's let into the new home of him and his fiancée.
Introduced with a clip of the James Stewart film Harvey, about a man and his invisible rabbit friend, a favourite of both men, the spectre of serious delusion is never far from Prophecy's surface, yet never raised in the conversation's edit, which feels like an oversight.
But despite flirting with cynicism, presenting his top five 'Crazy Jesuses' of recent history and wondering if he's unearthed a serial killer, Forbes generally conveys an open mind, allowing Malcolm to contrive elaborate, reasoned answers to some of life's most fundamental questions. At one point, latter-day Jesus even performs a minor domestic miracle.
Clearly, though, this all needs to lead somewhere. And seeking a revelatory conclusion, Forbes abruptly start to abandon his status as detached interviewer, investing in Malcolm's vision of a Bill Hicks-like philosophy with an enthusiasm that stretches credibility, little in his prior spiritual angst indicative of his susceptibility to such conversion.
Contrived for the hour's denouement, it's a perhaps necessary but unsatisfying shift in tone that exposes the over-played significance of the tale. The presentation of audio, animation and live performance works seamlessly. And Forbes is a droll, likeable interviewer who will doubtless be a fine podcaster. But Malcolm's tale might be better suited to that more open-ended medium.
Review date: 11 Aug 2018
Reviewed by: Jay Richardson
Reviewed at: Gilded Balloon Teviot
What do you think?