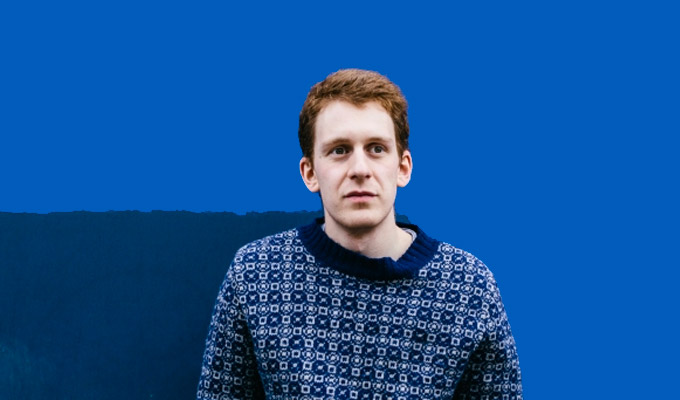 Rob Oldham: Worm's Lament
A quiet man with a quiet show, with only a dozen or so in the crowd on this occasion, but an enjoyable hour nonetheless. In fact, Rob Oldham's unassuming nature is one of things that makes him an enjoyable comic to watch: even when he's doing one of his 'tonal prose poems' to a backing track – which are reminders of the show's director, Liam Williams – it seems Oldham doesn't want to make a fuss. Kind of makes me listen to him.
As you might imagine from a comedian still in the development phase, Worm's Lament is quite scattergun. Loosely speaking it's divided between talking about his past, present and future, and moving from the personal to the political. In addressing his recent past, there are some lovely ruminations on his early days at university, preparing for a night out clubbing by eating his mum's pre-cooked shepherd's pie then getting sick from drugs. I especially enjoyed the idea of two timid freshers unable to move the conversation on from their one shared love – just the sort of observation that gives his show a melancholic tinge.
He compares some of the concerns of his generation – being sold down the river on Brexit, an impenetrable house market – with the concerns of his Jewish grandfather who had fled the Nazis by the same age. The spectre of his grandfather returns a few times, Oldham seems to be almost paralysed by it, unable to take his own predicaments seriously because they pale into insignificance, which is an unfortunate position to be in.
His existential woes extend to lists of things you do before you die, and the useless advice of experts purporting to help millennials. I suppose you could call Worm's Lament a quiet howl of despair. Not that Oldham is here to wallow, he's looking for answers, for a way out. There is a mention of mental health problems with a throwaway joke in which he forces himself in a bad moment to practise mindfulness, then CBT homework, then… it's a great comic observation that could have been developed further.
The stronger material comes in the form of a joke comparing gun ownership to butt plug ownership, which is a nicely absurd way of exposing the ludicrous logic of the pro-gun lobby. There's another good one about dick length which suffers a little from being thrown in at a seemingly completely random point of the show. There are a couple of missteps here and there, such as a WhatsApp sexting joke that doesn't seem to work.
Worm's Lament builds a picture of a young man being buffeted between not only forces bigger than him, but also by his own awareness and intelligence, and he's trying to find a way through. Comically speaking the funnies don't really roll forth, and Oldham's writing needs some finessing, but he is most certainly an intriguing prospect as a comedian.
Review date: 9 Aug 2018
Reviewed by: Paul Fleckney
Reviewed at: Pleasance Courtyard
Recent Reviews
What do you think?