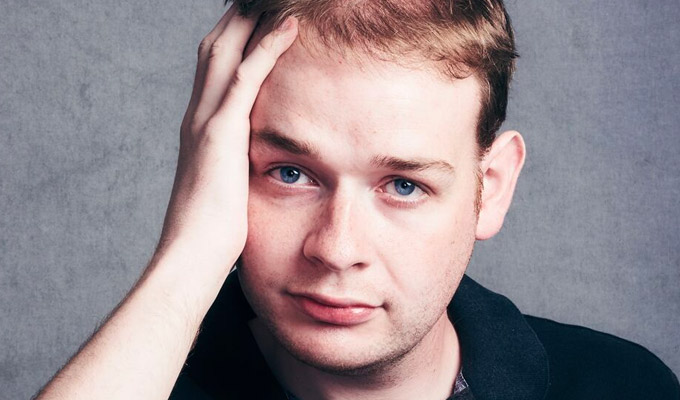 Matt Rees: Happy Hour
Without wishing to sound patronising, the fact that Matt Rees has a debut hour of comedy at all is a triumph. An entire adult life addicted to alcohol nearly killed him, and now he's two years sober he can get on with the business of being a comedian in earnest.
As a debut offering Happy Hour is patchy, both in quality and structure. But the difference between Rees and the many other three-star shows is that he gives you these moments that demonstrate how damn good he can be. I'd take that over something that chugs away for 60 minutes being neither bad nor good. There are a handful of gags (notably his one about Calippos, and a routine comparing alcoholism to getting a haircut) that remind me why he won so many new act competitions when he started out in 2012/13.
Deadpan and cynical yet inherently likeable, Rees has a Jo Brand-like quality to him, which I find more interesting than new comics who appear desperate to please everyone. Rees instead seems quite content to disgust people, though this does mean he can gravitate towards jokes about wanking and pooing that he keeps in despite his agent apparently saying they're 'beneath him'. His agent is right.
One thing that doesn't come with Happy Hour is flow, purely because of the patchiness. Oddly his opening offering, about working in Poundland, is quite a weak start, and his sections on Bodger and Badger and the drunk man on a Megabus also feel quite … easy. It's precisely the kind of material that you can imagine a comic including because it's 'good enough', when really they are capable of something much better. If Rees raises the threshold for what routines deserve to make the cut, then he can leave many of his peers behind.
Among the good stuff are his gags on buying himself a 'one year sober' celebration cake and his misunderstanding about Linda McCartney's surname. The show is interspersed with grave despatches from his time as an alcoholic, which get more troubling with each one, but they're not woven in with particular elegance, which adds to the stop-start feel.
Rees cuts quite a vulnerable figure on stage and gives the sense that he really has been through the wringer just to get to this point. When he apologises to his mum for everything he's put her through, it's genuinely poignant, even if you know that's the sort of thing comics do in their shows now.
Overall, this feels as if Rees has been caught between telling the story of his alcoholism and being an out-and-out gagsmith. In the end, Happy Hour is a mish-mash of the two. It's flawed, it's inconsistent, but it's also possibly the start of something.
Review date: 6 Aug 2018
Reviewed by: Paul Fleckney
Reviewed at: Pleasance Courtyard
Recent Reviews
What do you think?