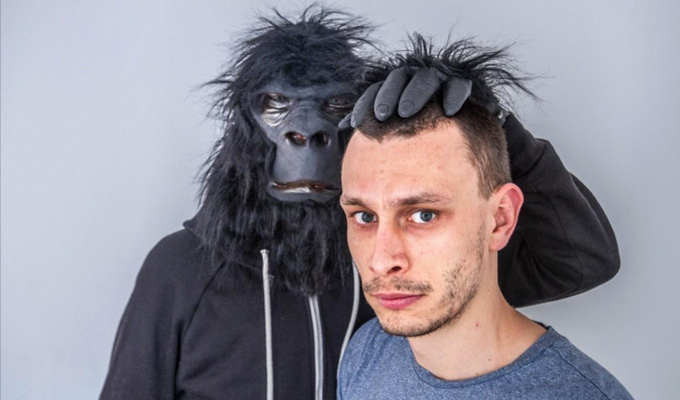 Richard Gadd: Daddy Diaries
The attempt to transfer the intense, in-your-face multimedia onslaught of Richard Gadd's live shows into the single medium of audio has mixed success.
Although many elements are Present and Correct in his Radio 4 debut, the comic's anxious, agitated desperation gets diluted in the ether. And the most potent part of the show that won him the 2016 Edinburgh Comedy Award – when he brings up the personal consequences of toxic masculinity – is almost completely absent.
In fact, Gadd mocks the very idea of comedians baring their souls. The set-up is that he is just another middle-class white man about to explore his daddy issues for cheap artistic acclaim.
But then the recording of this soul-baring monologue starts falling apart before it's begun. For starters, the warm-up man – who it seems most the audience are here to see – hasn't shown up, lying low as he's embroiled in a bestiality scandal.
Then there's the 'long and indulgent' intro that bores the audience, the BBC-regulated disclaimer, and the technical gremlins that beset every sound cue.
The premise that this was ever going to be a real radio show clearly isn't mean to be too convincing. It even undermines itself from the very start, with audience laughter greeting jokes from the nervous chit-chat Gadd has with his producer, supposedly backstage. The laughs are later explained, but it's peculiar anomaly when setting the scene.
The undermining of comic convention continues with his inept 'banter section' before he finally gets to his 'poignant' material about his father, expressing himself with an Eminem-style rap.
A few times, Gadd's frenetic energy soars. The skit when he's answering security questions on the phone to his bank is a clear highlight, an increasingly frenzied – and convoluted – series of puns.
By the end, when the weight of failures collapse on to him, the distressed Gadd – and indeed his producer – flash the dark extremes that make his comedy so memorable in a satisfying conclusion. But until we get there, the calamitous show is something of a stop-start affair.
• Richard Gadd: Daddy Diaries is on Radio 4 at 11pm tonight.
Review date: 5 Jul 2018
Reviewed by: Steve Bennett
Recent Reviews
What do you think?