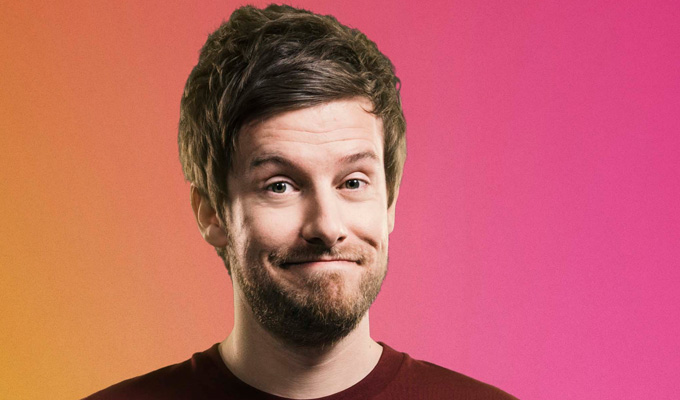 Chris Ramsey Live 2018: The Just Happy To Get Out of the House Tour
Chris Ramsey's energy is apparent from the moment he bounds on to the stage. He is the very embodiment of charm, using big gestures and his friendly, personable nature to make a instant connection with the audience, constantly reminding them that we're all mates here.
The warmth of the welcome is reciprocated from the crowd, even though he jokingly plays up the way a South Shields lad like himself is 'scared' of London.
Segueing smoothly from crowd work to material, Ramsey reveals a show built on a potentially bleak topic at odds with his happy-go-lucky style: mortality.
It was all prompted by his wife Rosie's insistence that he write a will – a little too eagerly, he thinks. As part of facing up to his death and, that of those closest to him, he composes a letter to his two-year-old son, Robin, which comprises the emotional backbone of the show.
Although Ramsey is dealing with heavy subjects, such as what would happen if his wife passed away before him, you trust his sense of playfulness. As much as he serves up relatable and funny examples of his wife's Bad Habits he wouldn't miss, it's clear how much he loves her.
Ramsey's storytelling is fluid: we hear his observations of his son's life choices, from 'marking his territory' to praises for how the tot has dealt with bullies. In thinking about his son's present and future, Ramsey reminisces on his own youth.
He proves adept at revealing his frame of mind with great honesty, being a father as well as experiencing disappointment and despair with knowledge of his own father's illness. Very apt for Father's Day weekend.
With such poignancy, Ramsey created a silence as the audience listened intently as he spoke about his emotional state. He tells a personal joke he shared with his dad after hearing some devastating news, which reminds us that we have to laugh at the darkest times in life.
Ramsey's set is ultimately fun and entertaining. He invites us into snippets of his personal life and we can clearly see what's important to him. But much as his material is relatable, it doesn't give a deeper insight into the comic's views
He touches on political or social view by showing some judgement towards a middle-class gap year student, and exclaims that after his death he would rather leave his belongings to a distant third cousin than allow the government to have them.
It would have been nice to have heard him go deeper, but he merely scratched the surface, glazing over the material with affable chit-chat rather than meticulously crafted bits, with some of the punchlines being quite predictable.
Still, he guarantees a good night out, offering mutual observation of the generalities of life and making everyone in the audience feel like they're not the only want to think or act the way they do. Ramsey is, in all senses, a safe option.
• Chris Ramsey's Just Happy To Get Out of the House Tour runs until November. Dates.
Review date: 19 Jun 2018
Reviewed by: Sophie Cartman
Reviewed at: Leicester Square Theatre
Recent Reviews
What do you think?