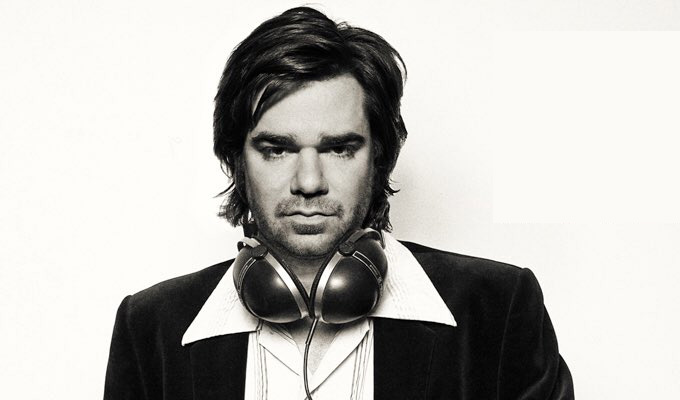 Matt Berry Interviews...
In a strange twist of scheduling, Radio 4 is launching two new shows featuring old interviews recut with modern stars in the space of a week.
At the weekend, My Dream Dinner Party was broadcast, with clever editing making it seem as if Omid Djalili was chatting to Muhammad Ali, David Bowie, Kenneth Williams and more. Now Matt Berry starts a four-part series in which he splices his questions into archive footage – and no guessing which of the two shows treats the source material with the least respect.
The first episode of Matt Berry Interviews… draws on a 1974 chat with spoon-bender Uri Geller – ''quite the Bojangles' – and all starts sensibly enough with discussion of how he was one of eight children, the burden of being born handsome, poor thing, and how he claims to have discovered his 'powers'.
But it gradually comes weird. As weird as Berry's pronunciation of 'e-ville' or 'Israaaaeeeel'. His peculiar cadences, though used sparingly here, are always enjoyable. Even an overenthusiastic murmur of 'hmmmm' as Geller answers one question proves a funny interjection.
The most obvious source of jokes is in mashing up the audio, so the magic man's answers look daft. This re-editing is particularly effective when it comes to listing all the strange items in Geller's pockets, while the sound effects added to his trademark key-rubbing shtick are, frankly, unnerving.
The unedited Geller is always spouting nonsense, of course, and given how surreal his whole route to fame is, it's hard to tell what's real oddness and what Berry is adding. Tales of living in a bedsit where he felt haunted by a figure described as 'a cross between Guy Fawkes and Ronald McDonald' or his belief he got his 'powers' from a UFO piloted by an alien that ran away from its parents seem all-too credible.
But Berry rises to the challenge of ridiculing someone even weirder than his own arrogant persona by getting Geller to sing a
jazz number entitled Eat, Eat, Eat, Vomit, Vomit, Vomit. It's surprisingly catchy.
• Matt Berry Interviews… is on Radio 4 at 11pm tonight. Next week he talks to Brian Eno.
Review date: 13 Jun 2018
Reviewed by: Steve Bennett
What do you think?