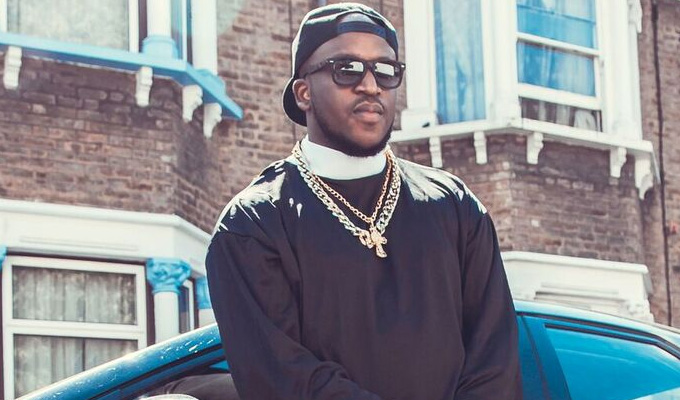 Sunday Service With Ola
As befitting its title, Ola's Sunday Service appropriates the trappings of a religious ceremony, not least the order of service handed out to the 'congregation' which breaks the show down into sessions such as 'prayer box' and 'closing hymn'.
But the show is so loose with the idea it often seems to forget the premise altogether. For this is merely a weekly get-together for the comedian and some of his stand-up mates to try out new ideas.
In fact, even the 'Ola' part of Ola's Sunday Service is initially misleading, since this week it was 'pastor' Funmbi Omotayo hosting. Instead, the titular comic is at the back of the room on an aptly named God mic (as it provides a voice from nowhere) lobbing in interruptions. It's a messy set-up, however, as it divides the audience's attention as the two speak over each other.
Getting the gig going is also hampered by 'testimony time' in which the audience are supposed to offer their reasons to be thankful… but no one's especially keen to get involved.
This business out of the way, Omotayo's first challenge is to try out three bits of brand-new new material, ranging from a topical gag to personal anecdote. All three chunks land, as adjudged by the resident MC.
'Visiting speakers' continue the stand-up section. Today it's Michael Odewale, who apologises for a 'terrorism-heavy' set that's mischievous with the big issues, and Pierre Novellie, who discusses the baggage that comes with being a white African, before heading into more fictional territory, with his imagination sparked by seeing a man with too much credit on his Oyster card…
However, it's the second half is where the format of this gig comes into its own. First up is the 'study group' set up to debate issues of the day. This week's discussion was about rap beefs getting too personal, prompted by the police action to remove drill videos from YouTube – clips in which rappers make direct threats to rivals and often spill out into real-world violence – as well the increasingly acrimonious Drake vs Pusha-T feud.
The panel of Ola, Novellie and Odewale don't shy away from the serious elements of the subject, but the quick-witted comics and contributions from the floor conspire to make this a very strong section: like a funny Question Time but with issues that concern a black urban constituency rather than the Westminster village. Now the audience are happy to have their say, which keeps the section lively and unpredictable… yet far less shouty than most TV debate shows. A genuinely interesting and entertaining section.
Prayer Box is the final segment, tackling dilemmas contributed by the audience. Some of these are surprisingly personal but provide more jumping-off points for debate in the room, with serious points mixing easily with ad-libbed gags about some of the more outlandish situations… perhaps more confessional than you might expect. Oh Lordy!
• Ola's Sunday Service is at the Top Secret Comedy Club in Covent Garden most Sundays, but at the nearby Hospital private members' club monthly.
Review date: 5 Jun 2018
Reviewed by: Steve Bennett
Reviewed at: Hospital Club
What do you think?