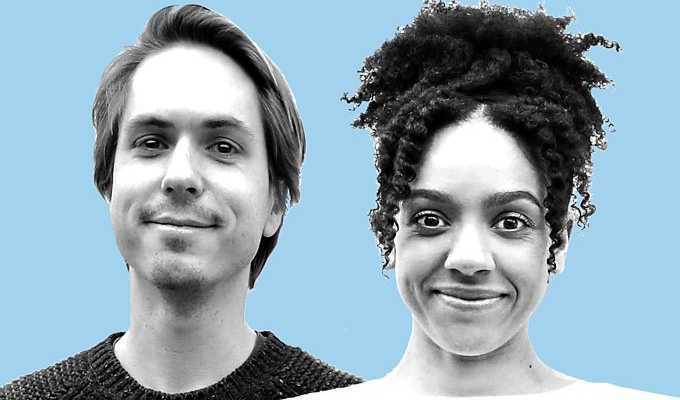 Proposal and Celebrity Lip Service
As cutting-edge comedy duo The Pin, Ben Ashenden and Alex Owen won plaudits for their smart, subversive and self-referential work. So it's something of a surprise to hear their sitcom pilot Proposal, the penultimate tester show in Radio 2's Funny Fortnight, has a relatively traditional premise.
Sharing its theme tune, Love And Marriage, with long-running US sitcom Married With Children, Proposal revolves around Jamie, a slightly hapless bloke, building up the nerve to pop the question to his girlfriend Lucy.
Inbetweeners star Joe Thomas brings his usual fretful Everyman persona to the role of Jamie, who is persuaded by his mates (played by the show's writers) that it's very important he ask Lucy parents' permission first. And it must be both parents at the same time, and to a tight deadline: a logistical nightmare that drives the plot.
Cue an ever-increasing farce as Jamie lies and connives his way to getting them to be in the same place, each new deceit taking dad Mike (Nigel Lindsay) less and less happy. Yet true to sitcom form, he keeps digging, good intentions undermined with every bad decision he makes out of desperation to achieve his dubious goal.
It's almost a lesson in comedy plotting, which means there's not so many surprises in the way events unfold, although Ashenden and Owen do pull off a couple of rug-pulls. And crucially we root for Jamie, keen to know his misadventures will work out to the best.
Lucy, played by Doctor Who's Pearl Mackie, gets less air time, in the end reduced to worrying about her relationship as Jamie spins her untruths, too, as he is unable to tell her the real story lest it spoil the surprise of his proposal. But her deeper doubts over their union – in stark contrast to her enthusiastically betroved boss Bella – offers potential for further development.
Celebrity Lip Service, the final Funny Fortnight pilot, was another attempt to find a format for impressionists' talents, with mimics trying to persuade members of the public they were on the phone to real celebrities.
The team of Naomi McDonald, Luke Kempner and Jess Robinson, plus host Darren Harriott, introduced the stunts with phoney-sounding bonhomie of a commercial radio breakfast show at its most irritating.
Meanwhile the calls themselves featured well-meaning people trying to accommodate requests that were perfectly plausible, given what indignities real celebs have to subject themselves to in order to stay in the public eye – and all seemed rather pointless. A waste of the undeniable talents of the impersonators.
• Listen to Proposal here and Celebrity Lip Service here.
Review date: 3 May 2018
Reviewed by: Steve Bennett
What do you think?