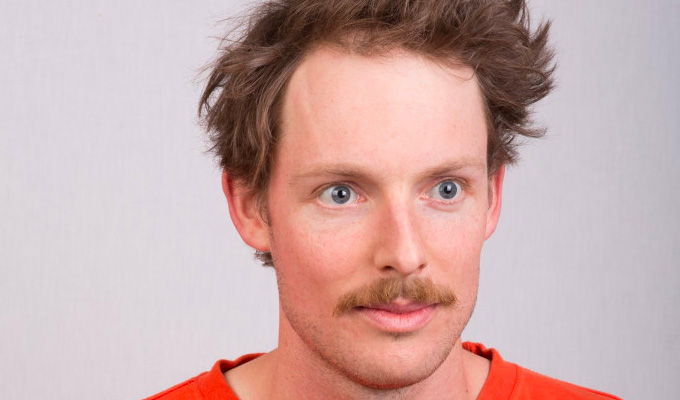 MICF - Guy Montgomery Doesn't Check His Phone For An Hour
New Zealand's Guy Montgomery is a relatively conventional stand-up but with an appealingly unconventional edge – adding a dash of funny peculiar to the funny ha-ha.
For example, a routine about buying vegetables only to let them rot, the most quotidian of observations, gets a slightly peculiar twist. And he can also be mildly absurd about the abstract, such as putting Usain Bolt's sprinting abilities into an unusual context.
Actually, one of the least interesting topics is the phone and social media addiction he's chosen to put into the title – although it is a good title – with all-too-familiar stories of app-based timewasting at the top of the show. This material is sure to strike a cord, but that's exactly why it's less involving.
The off-kilter approach Montgomery applies to his material extends to some inventive phrasemaking, with lines like 'it was better seen that described' having an unconventional grace. Even describing the dead as simply 'former people' has a nice ring.
His delivery is slightly unconventional too, somewhere between the slick confidence of the alpha stand-up and cultivated awkwardness of the beta. It's a naturalistic style that suits his dry sense of humour and makes light work of his limited audience interactions, including addressing the disruption latecomers inevitably cause.
As the hour progresses, there's clearly quite a serious undertone about his quitting his New Zealand life to going to New York to pursue his comedy dream, which is not going as intended.Yet he doesn't overplay the pathos of the loneliness that has come from his financially ruinous decision, but lets it seep through in the way he grasps on to the most casual of social interactions.
Yet whatever his woes in the Big Apple, he appears to be having a good time in Melbourne. And his audiences will too.
Review date: 15 Apr 2018
Reviewed by: Steve Bennett
Reviewed at: Melbourne International Comedy Festival
Recent Reviews
What do you think?