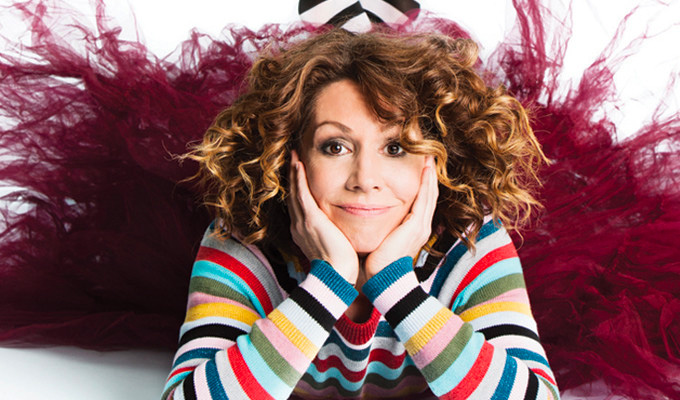 MICF - Kitty Flanagan: Smashing
Kitty Flanagan says she's trying to overcome her fear of speaking about sex, both in real life and on stage. Problems is, just about every other stand-up going has got a head start in that subject (no 'head' pun intended), which makes her talking about vajazzles, well-manicured public hair or 'accidental bumming' seem the best part of a decade out of date.
Not that such things concern her audience, who love the newfound naughtiness - which comes with a worthwhile side message about the corrosive effect of porn on the younger generation, but which is essentially just cheeky.
However, except for those moments when she's speaking of her own experiences in the bedroom, primarily her silly reaction to being told she moves too much during sex, the material seems a little predictable.
Same goes when she speaks for her eye-rolling disdain for reality show contestants going on a 'journey', the awkwardness of watching TV with your parents when a sex scene comes on, or pet peeves such as people who recline their airline seats on short flights.
There's no great theme to hold things together, save for her idea of a dating app that connects people with the same hates, since that's a stronger bind than shared interests. It's a structural device that allows her to list her gripes, including a lengthy takedown of Cirque Du Soleil.
Here Flanagan gets to display her considerable singing talents, as she does again at the end – closing the show, as she's done before, with a musical number accompanied by her sister Penny.
Some of her irritations en route have come from personal experiences, not least the oafish behaviour of men she's dated, and as you'd expect, those anecdotes – like the 'moving too much' one – are the sections that resonate strongest.
Despite the inconsistency in material, Flanagan is always a warm and engaging performer with genuine funny bones and a winning-self deprecation, so everything remains entertaining, even when formulaic. But while she could use her considerable charisma to take the audience out of the safety zone, as some of the other more experienced comics are doing this festival, it's an opportunity she rarely grasps.
Review date: 13 Apr 2018
Reviewed by: Steve Bennett
Reviewed at: Melbourne International Comedy Festival
Recent Reviews
What do you think?